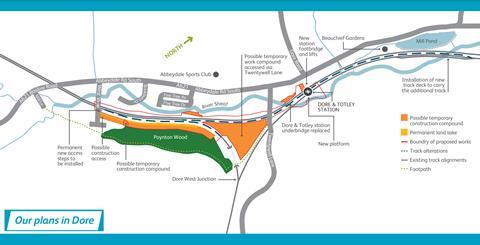 UK: The Department for Transport has confirmed that £137m is to be spent to increase passenger and freight capacity on the Hope Valley line between Sheffield and Manchester, with passenger journey times to be cut from 50 to 40 min.
An £80m design and build contract for GRIP stages four to eight of the Hope Valley Capacity Scheme has been awarded to a joint venture of VolkerRail and Story Contracting. This covers work around Dore & Totley station, including provision of a second platform and double tracking between West View Lane and Dore South Junction, as well the construction of a 1 km passing loop to the east of Bamford station so that passenger services can overtake freight trains.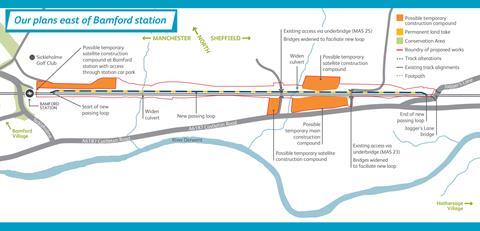 The existing Dore South Curve will also be extended so that freight trains can wait for passenger services to pass without blocking either the Hope Valley or Midland Main Line routes.
The VolkerRailStory JV will also be provide community projects, including volunteering, schools engagement, work placements and other opportunities for young people.
A Transport & Works Act Order was granted in February 2018, and the work which was announced in 2018 is expected to begin in 2022 for completion in 2023.
Following Transport Minister Andrew Stephenson's announcement of the funding on March 11, David Hoggarth, Strategic Rail Director at Transport for the North, said the line 'currently has some of the slowest train speeds on the north's rail network, meaning people often resort to travelling by car. It's great news that investment will now go into this vital commuter corridor, whilst longer-term upgrades as part of Northern Powerhouse Rail are finalised.'
Dan Jarvis, Mayor of the Sheffield City Region, said 'I'm pleased that our persistence has paid off, and that ministers have finally listened to our calls to deliver long-awaited investment in this critical line'.