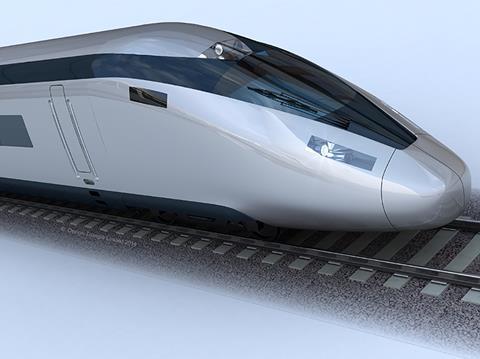 UK: HS2 Ltd has begun the process of appointing contractors to design and build 280 km of slab track between London, Birmingham and Crewe.
Four separate track packages will be awarded:
Phase 1 Lot 1 Urban London and Birmingham, estimated at £434m;
Phase 1 Lot 2 Open Route Central, £526m;
Phase 1 Lot 3 Open Route North, £566m;
Phase 2a Lot 4 West Midlands to Crewe, £431m.
HS2 Ltd said slab track had been specified as it would allow for a higher frequency of service and require less maintenance.
Separate contracts are to be awarded for the rails, switches & crossings and the pre-cast slab track. The shortlisted bidders are expected to be announced towards the end of the year, with the contracts to be awarded in 2022.
Six more sets of railway systems contracts are due to be tendered later in the year, covering signalling, electrification, mechanical & electrical systems, high voltage power supplies, communications and the depot and control centre at Washwood Heath in Birmingham.