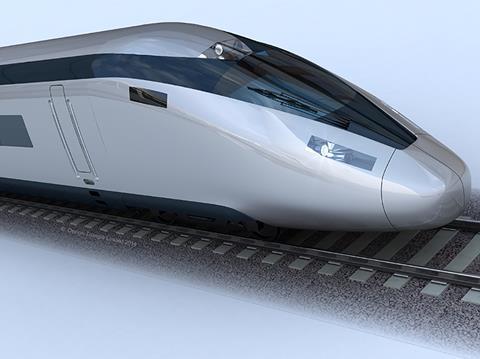 UK: HS2 Ltd has formally begun the process of selecting a contractor to design, supply and support Control, Command, Signalling and Traffic Management Systems for the future high speed line.
The contracts with an estimated combined value of £540m will cover:
design, supply, installation, commissioning and maintenance until handover of CCS & TM for phases 1 and 2a between London, Birmingham and Crewe;
a potential extension to cover Phase 2b;
CCS & TM works for Phase 2b alterations at London Euston station;
provision of technical support services for 15 years, with two five-year extension options.
The ETCS Level 2 is required to control trains travelling at speeds of up to 360 km/h, with automatic train operation Grade of Automation 2 (ATP and ATO with driver) over ETCS. The controller workstations and centrally located equipment cubicles will be at the Network Integrated Control Centre in Washwood Heath.
The successful contractor will be required to estimate the price and whole-life cost of implementing ETCS with hybrid Level 3 functionality once the technical standards and specifications for this functionality have been published by the EU Agency for Railways.
If the cost and benefits of Level 3 functionality are more advantageous than Level 2, HS2 Ltd will have a contractual right, though not an obligation, to require the contractor to implement hybrid Level 3 functionality in some or all areas.
Requests to prequalify should be submitted by July 7. HS2 Ltd expects to invite four applicants to tender in January 2021, with the contract to be awarded in 2022.