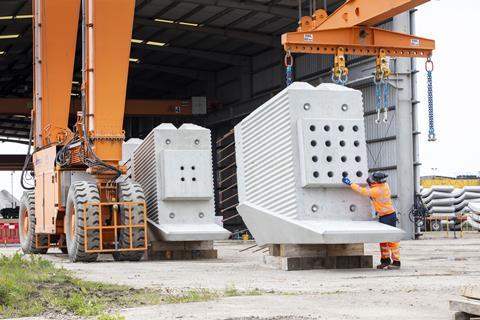 UK: A viaduct under construction for High Speed 2 is the UK's first major railway viaduct to be entirely manufactured off-site, according to project promoter HS2 Ltd.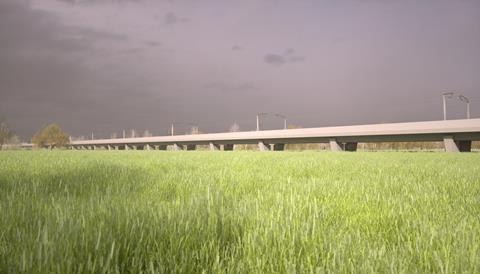 The 800 m long viaduct will carry HS2 across the Thame Valley floodplain near Aylesbury, with the underside 3 m above ground level.
It is being built by the EKFB main works joint venture of Eiffage, Kier, Ferrovial Construction and BAM Nuttall, working with specialist on-site construction partner FC Civils Solutions.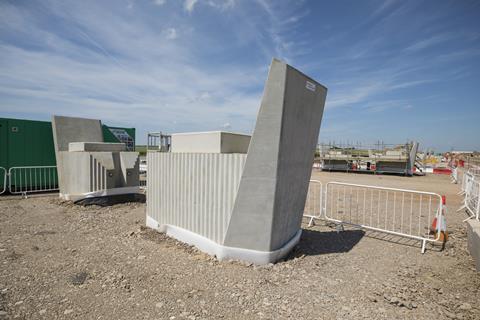 The 68 concrete piers weighing 42 tonnes are being cast at Pacadar UK's factory in Kent, before being transported to site by road.
The design has two 25m long hollow beams per span, and draws on lessons from recent high-speed rail projects in Spain.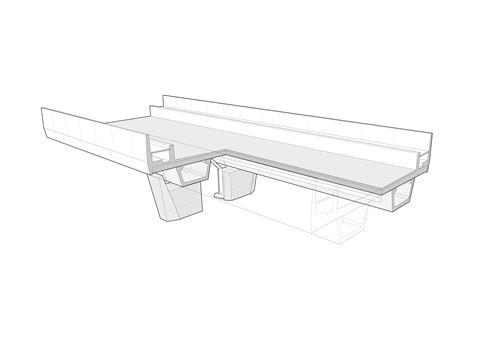 Traditionally, viaduct beams are secured together above each of the piers with a concrete diaphragm which is cast in situ. The larger pre-cast beams that will be used at Thame Valley can be secured directly to one another, removing the need for the diaphragm, and allowing every major element of the structure to be prefabricated.
'The post-tensioned double-beam approach used here has enabled the whole viaduct to be manufactured off-site - dramatically improving efficiency, safety and quality', said Tomas Garcia, HS2 Ltd's Head of Civil Structures, on June 22.