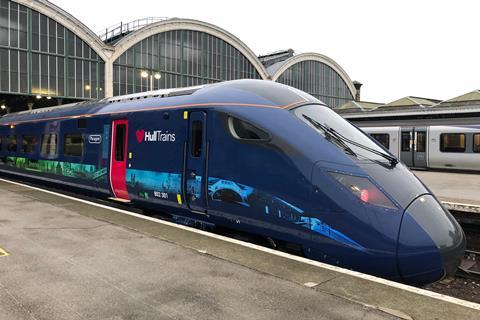 UK: Open access operators Hull Trains and Grand Central are to suspend services again as England enters a second period of coronavirus lockdown running for four weeks from November 5.
The open access companies operate on a purely commercial basis, and were not entitled to the government financial support which was made available to franchised operators to keep a reduced service running when ridership collapsed during the pandemic.
Hull Trains
Hull Trains ran 92 services a week before its initial suspension of operations between March 29 and August 21 this year.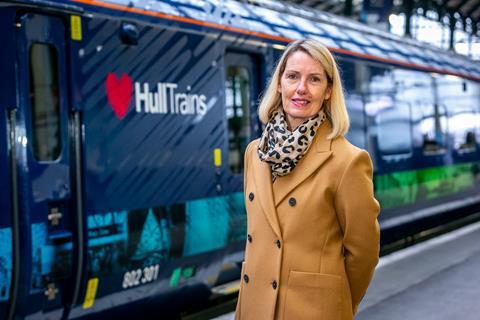 Announcing that a second suspension would start at 00.01 on November 5, Managing Director Louise Cheeseman said 'the decision has been made to safeguard the future of the business. It would be foolhardy of us to run trains when people are being asked to stay at home and our business is not in a position to be generating an income from passengers buying train tickets.'
Thanking 'our loyal customers who continue to support us', Cheeseman said 'we hope to safely resume services as soon as we can in the future, when it is financially viable to do so'.
Grand Central
Grand Central had suspended services from March to July, and is to temporarily suspend all services from the end of service on November 6. Tickets remain on sale for December 3 onwards.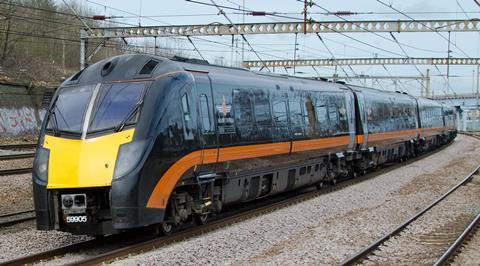 'After careful weighing up of our options and following discussions with the Department for Transport and trade union representatives, it is clear that the difficult but necessary measure of taking a short period of hibernation is our only course of action', said Managing Director Richard McClean on November 3.
'The new lockdown will bring an inevitable fall in passenger numbers, meaning it is not possible to continue operating during this period. With no trains in service some of our crew and associated staff will be supported by the government furlough scheme. Our staff continue to be a source of great pride to Grand Central thanks to their understanding, professionalism and commitment.'
Response
Responding to the news of the latest suspensions, the RMT union called for guaranteed long term government support for open access services, which it said have become 'the poor relation in terms of support for the rail sector, denied the guaranteed financial support underpinning the franchise holders, leaving staff living on a knife edge with no security.'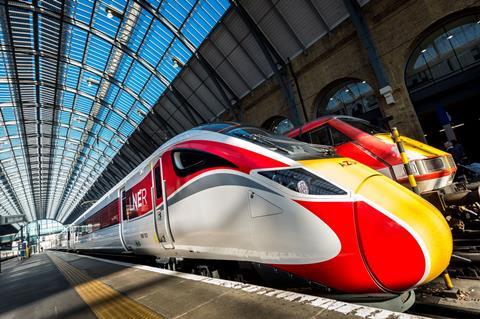 The TSSA union called for the open access operators to be taken over by publicly-owned InterCity East Coast operator LNER, saying 'there is little room for such operators and that the railway should instead be united under public ownership'.
TSSA General Secretary Manuel Cortes said 'now that the failed and expensive franchising system has gone for good, it's time to deal with other the Tory market shibboleth: open access operators.'