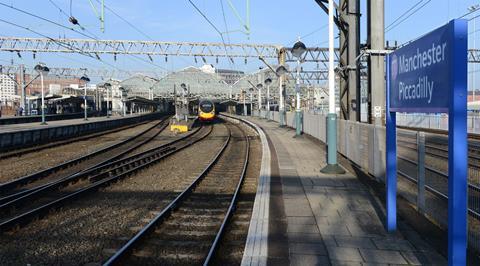 UK: Transport for the North has welcomed progress in developing sections of the HS2 high speed network in northern England following the announcement of further consultation covering the Western Leg of HS2 Phase 2b on October 7.
The consultation on the Crewe – Manchester route seeks responses on a number of modifications to existing plans for the high speed line. Many of the changes reflect the emerging need to integrate HS2 with the proposed Northern Powerhouse Rail network being developed by TfN, a statutory subnational body representing authorities across northern England. Although at an early stage of planning, NPR is intended to a deliver a step change in the speed and capacity of passenger services running east-west across the region, combining a mix of new construction and modernisation of existing corridors.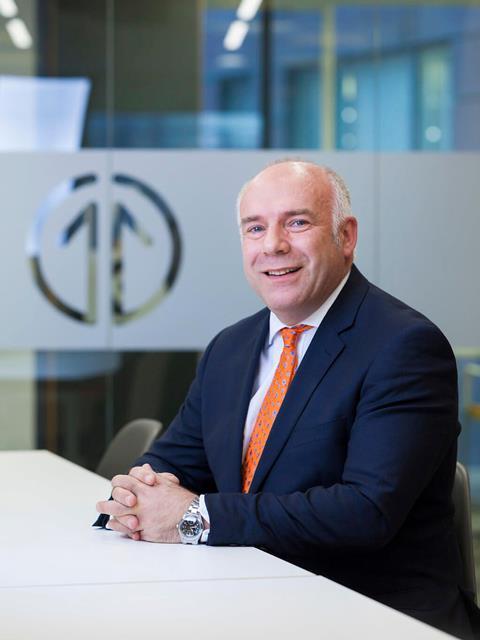 Welcoming the start of consultation as 'further progress in delivering a step change for rail travel in the north, TfN's Northern Powerhouse Rail Director Tim Wood told Rail Business UK on October 8, that 'it's vital that the plans to integrate the network on the east of the Pennines get full commitment, and can be progressed at speed as well'.
One of the proposed changes being consulted on is an expansion of the number of platforms at the high speed stations at Manchester Airport and Manchester Piccadilly, recognising the plan for HS2 and NPR services to share this and other corridors. 'NPR relies on around 80 km of the HS2 network, that's the full network both eastern and western legs', Wood explained. 'What's been really important is the recognition that NPR will need extra infrastructure, over and above that originally proposed for the HS2 network'.
While the current consultation assumes a high speed terminus will be built at grade adjacent to the existing trainshed at the key hub of Manchester Piccadilly, Wood said stakeholders still favour a sub-surface through station which would allow NPR trains to run from Liverpool towards Bradford and Leeds without the need to reverse. 'There is still ongoing work looking at an underground station', he reported. 'We have an integrated team working with Manchester partners as well as HS2 Ltd and DfT looking at that option, and that will report early next year. We want to be sure our service pattern is allowed for.'
Sharing infrastructure
The western leg consultation has provided the first firm proposal for HS2 and NPR to share a potential new line between a junction west of Manchester Airport and Liverpool, avoiding the need for London – Liverpool trains to join the congested West Coast Main Line at Crewe. This would add further shared running between NPR and HS2 to the 80 km already identified by TfN.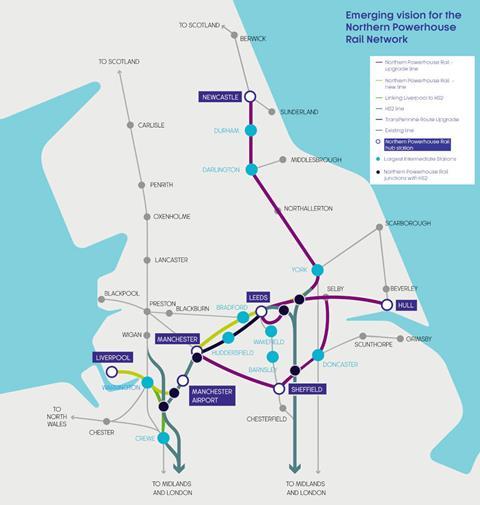 In total, NPR covers six rail corridors, the majority of which will be developed on existing lines through a series of enhancement schemes. The final network plan is due to be put forward in a board paper for approval by northern policymakers in November. Between then and March next year a final strategic outline case must be assembled for final submission to the government. 'This will have all the economic evidence in there, the BCRs and the costs, and articulates very clearly the findings from the evidence that we've constructed over the last 12 to 18 months', Wood explained.
Hybrid Bill approach
Broadly following the parliamentary approach used to gain powers to build HS2, TfN is seeking a single hybrid bill which would grant powers to build a new line between Leeds and Liverpool, serving Bradford, Manchester, Manchester Airport and Warrington. 'We will be going for one hybrid bill on that and it brings all the programme together', Wood emphasised. 'We look forward to what will come out of the next Comprehensive Spending Review, in terms of NPR getting a funding envelope, which is really important in showing further commitment by this government that it wants to build NPR in full.'
Wood remained optimistic that timescales for the construction of NPR could yet be accelerated through further integration with Phase 2b of HS2. The government is due to address this by the end of the year, when it is expected to publish an Integrated Rail Plan covering strategic inter-city axes in central and northern England. 'It will potentially bring the timescales down; we've said that we want to start NPR in financial year 2024-25, we're still gearing towards that', Wood insisted.
He confirmed that some preparatory works on various elements of NPR were already underway, including the surveying of ground conditions ahead of potential electrification between Leeds and Hull, and planning for proposed stations serving the Dearne Valley and Rotherham. 'We are getting on with it, we are not hanging around.'