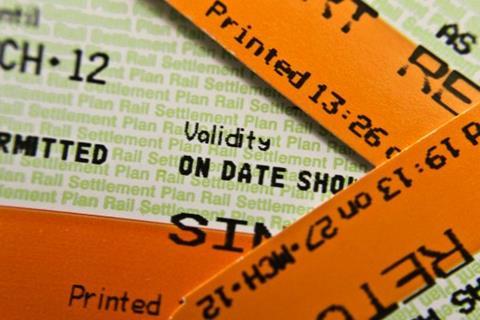 UK: Attracting new customers to rail requires 'simplifying ticketing, creating a level playing field that encourages competition, and embracing the private sector to drive down costs', Chair of the Independent Rail Retailers association Alistair Lees has told the All-Party Parliamentary Rail Group.
On March 13, MPs heard from Lees, who is Managing Director of white label ticketing system supplier Assertis, as well as from Virgin Trains Ticketing director Mark Plowright and Michael Solomon Williams, Campaigns Manager at the Campaign for Better Transport.
IRR said its members sell more than £4bn of tickets a year and offer a cost-effective way to trial new technologies, but are currently prevented from selling certain fares and offering services including Delay Repay.
Lees said 'independent retailers have a laser-like commercial focus on driving rail ticket sales through investment, innovation and marketing. Despite the barriers we face, that's how we already account for some 50% of all rail ticket sales, and why we have been the driving force behind innovations such as barcode tickets, split ticketing and award-winning apps.'
In the George Bradshaw address on February 7, Secretary of State for Transport Mark Harper said he wanted to create a more competitive ticket retailing market and would 'welcome new players to spur more innovation and give passengers the services they need'.
However, the retailers said clearer detail is 'urgently needed' as to how they will be remunerated and incentivised to invest in the future.
'We are encouraged to hear the Transport Secretary show his support for a more competitive retail market, and things are moving in the right direction, but there is still not a level playing field between operators and independent retailers — especially not smaller retailers', said Plowright, who has previously worked for LNER, Virgin Trains East Coast and Eurostar.
He said 'open access competition on passenger services has been shown to work, and a form of open access retail would give retailers more confidence and the ability to invest; stimulating growth, driving innovation, and ultimately lead to better choice for rail passengers.'
Michael Solomon Williams from CBT said 'buying a train ticket needs to be made much easier. Passengers have lost faith in the current system which is convoluted, time consuming and provides no guarantee that they are being sold the cheapest available fare for their journey.'
The Rail Delivery Group told Rail Business UK that the Office of Rail & Road had undertaken a detailed review of access to the Delay Repay scheme. This found that providing third party access would be complex, and concluded that it would be inappropriate to make changes at a time when industry structures and commercial relationships are changing.
ORR found that wider reform may present opportunities to address concerns, and RDG said Delay Repay is now an area of focus for the Great British Railways Transition Team's work on fares, ticketing and retail reform, which includes engagement with third party retailers.