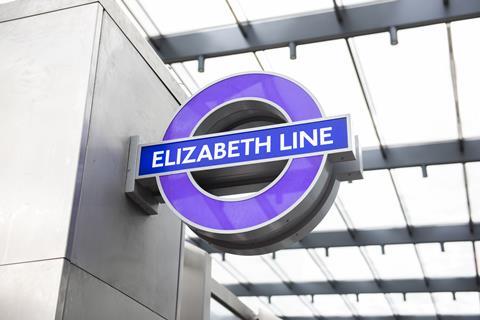 UK: Organisations from the across the rail sector have commented on the opening of London's Elizabeth Line on May 24.
Politics
Secretary of State for Transport Grant Shapps said 'the Elizabeth Line is a beacon of British success, not just for this marvel of engineering but for the enormous benefits it brings to the entire nation with £42bn for the UK economy and 55 000 jobs just two of many.'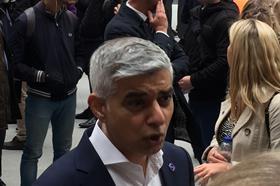 Mayor of London Sadiq Khan said 'this is much more than just a new railway — the Elizabeth Line will help to turbocharge our recovery from the pandemic, delivering a £42bn boost to the UK economy and hundreds of thousands of new homes and jobs.'
Suppliers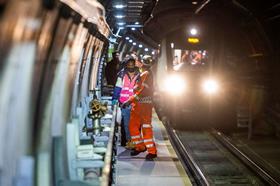 Darren Caplan, Chief Executive of the Railway Industry Association, said 'businesses from all over the UK have played a key role in making this landmark project happen, whether train manufacturing in Derby, station construction in the East Midlands, signalling expertise from Chippenham and Stockport, or telecoms in London. Furthermore, the scheme has supported thousands of skilled railway jobs and significant investment in other parts of the economy beyond rail.'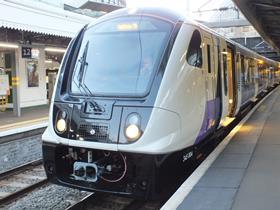 Nick Crossfield, Managing Director of Alstom UK & Ireland, said 'the Elizabeth Line is set to transform London and become one of the world's leading urban transport operations.'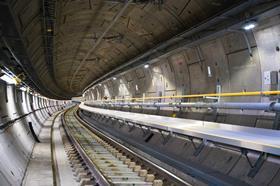 Michael Peter, CEO of Siemens Mobility, said 'our digital signalling and station management technologies are transforming the everyday journeys of Elizabeth Line passengers and we're proud that much of the technology was developed and tested in the UK.'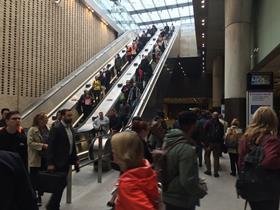 Ricardo Certification said the project involved 'one of the largest and most complex assessments' it had ever performed. This included the transition from EU to UK rules as a result of Brexit. Ricardo said future projects such as High Speed 2 would benefit from the experience, which had produced a greater understanding of the new regulatory environment.
Dave Roat, Strategy Director at ticketing technology supplier Cubic Transportation Systems, said 'providing an integrated, seamless travel experience and modern fare collection system, the project will help drive the economy both in and outside the capital, while providing a framework for future growth and innovation within transport'.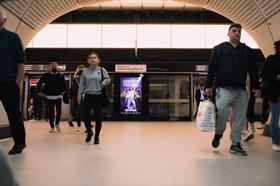 Programme management specialist Nichols Group's Crossrail work started with founder Mike Nichols' involvement in a feasibility study in 1989, and continued as part of the Transcend consortium with AECOM and Jacobs. Owners Kathryn and Frances Nichols said the business had 'been involved throughout the development and delivery lifecycle of this iconic project, which makes us all the more proud to see the Elizabeth Line come to fruition.'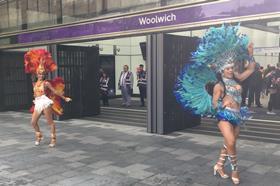 Rob Naybour, CEO of architects Weston Williamson + Partners, which designed two of the stations, said 'it will be fascinating to see how these hugely significant projects are received by passengers and the general public to whom they now belong. At Paddington we harnessed the Elizabeth Line to deliver a series of wider interventions that have transformed the passenger experience across the station as a whole, while at Woolwich our relatively simple building will be key to the ongoing regeneration of the area.'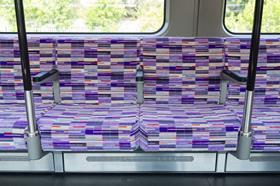 Sarah Mallinson, Senior Transport Designer at fabric supplier Camira, said the train seats are 'a contemporary take on traditional moquette — with the regal purple colour palette paying homage to Queen Elizabeth in her Platinum Jubilee year, and the striking design ensuring that another iconic fabric has been added to London.'
Peter Hogg, UK Cities Director at Arcadis, said 'headlines have been made — and careers unmade — by the delays and the cost over-runs and there will, no doubt, be a story or two yet as the various inevitable reviews take place.
'For all that, I expect the Crossrail narrative is about to fundamentally change. There will be a flurry of breathless headlines about the size, speed and efficiency of the line — and the odd naysayer griping about something no doubt. I am certain though, that we'll soon settle into a collective narrative that the line is just what London needs, turning to why did we wait so long, turning to how did we manage without it? It was ever thus with these sorts of projects — name me one piece of transport infrastructure where people say "we didn't need that".'
Operators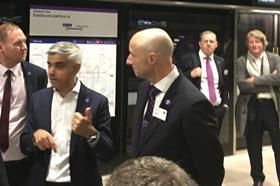 London's Transport Commissioner Andy Byford said 'this stunning addition to the transport network will transform life and travel in London and the southeast by dramatically improving transport links, cutting journey times, adding capacity, transforming accessibility and supporting the economic recovery and growth throughout the country for years to come'.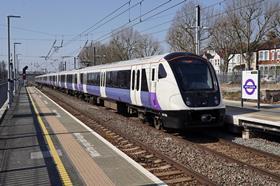 Steve Murphy, CEO of operator MTR UK, said 'we have been working closely with multiple partners including TfL, Crossrail, Network Rail and Alstom. We are excited to reach this historic milestone that will greatly enhance connectivity while helping to drive the capital's economic recovery.'
MTR Elizabeth Line Managing Director Nigel Holness added 'we are committed to delivering the highest standards of operational reliability and efficiency for our passengers'.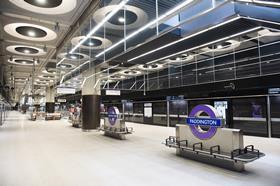 GWR Managing Director Mark Hopwood said 'we know that 81% of our customers who travel into Paddington then take an onward journey elsewhere in London', and 'we expect these new services to help make travel on GWR services into the capital even more compelling, attracting new customers across our network and boosting demand as we work hard to attract customers back to the railway'.
Passengers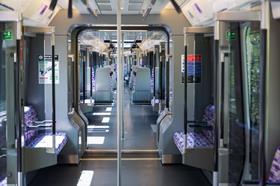 Emma Gibson, CEO of London TravelWatch, said 'every station pretty much has step free access meaning that more people can use it, and that's critically important for disabled Londoners to be able to get around town. The walk through carriages are something that women have told us they like as it improves their sense of safety when travelling.'
General Secretary of the TSSA union Manuel Cortes said 'to make Crossrail the success it should be, the government must sort out the ticketing mess which makes fares a dog's breakfast. The complicated combination of TfL fares, contactless and national rail fares structures makes the mind boggle and will undoubtedly create additional work for station and ticket office staff.'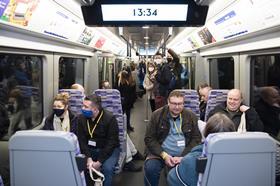 John Dickie, Chief Executive of business campaigning group London First, said 'this project is a clear demonstration of what can be achieved when business and all levels of government work together for the good of the national economy'.
Nick Bowes, Chief Executive of the Centre for London think tank, said 'it is crucial that the mistakes made aren't repeated on other major projects, but the fact remains it is a mammoth feat of engineering and a major boost for the city as it continues to recover from Covid. Taking 14 years from approval to opening is a stark reminder of how long schemes of this nature take to build, which is why the long-term planning for the next big schemes — be it Crossrail 2 or the Bakerloo Line Extension — is needed now, and can't be shelved because of short-termism.'