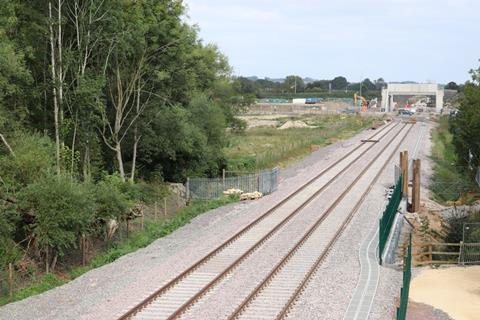 UK: The operation of future East West Rail 'Connection Stage 1' passenger services between Oxford, Bletchley and Milton Keynes is to be added to the existing National Rail Contract for the operation of Chiltern line services.
Arriva subsidiary Chiltern Railways currently holds the National Rail Contract which began on December 31 2021 and runs to April 1 2025, with the Department for Transport having the option to extend it to December 12 2027.
DfT published a prior information notice on April 6 announcing its intention to negotiate an amendment to the contract to include EWR CS1 services between Oxford and Milton Keynes, which are currently expected to launch between December 2024 and September 2025.
The route would be added to the Chiltern contract by a deed of amendment to be entered into around December 2023.
DfT reserves the right not to proceed with the change, or to use an alternative method to procure an operator.
Plans for the future procurement of an overall operator for the full EWR service between Oxford and Cambridge are still being developed.