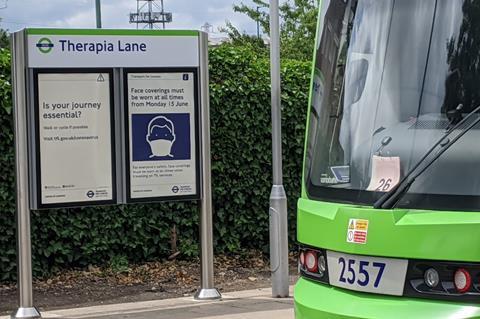 UK: The longer-term implications of the coronavirus pandemic for public transport are to be examined by the House of Commons' Transport Select Committee, which has called for written evidence on the extent that the pandemic 'could, and should', be used as an opportunity to influence how people choose how to travel in the longer term.
Announcing its inquiry on July 24, the committee said policymakers will need to 'reimagine' the transport system as more people work from home, shop online and choose to walk, cycle or drive. This this also presents a chance to explore reforms and technical innovations that may shape the future of transport.
The committee is particularly interested in the long-term implications of the pandemic for:
the use of public transport and the way that people choose to travel, both locally and for longer domestic journeys;
central and local governmental transport priorities and finances and funding for transport;
devolution of transport policy-making responsibilities and powers;
resilience of the transport system for future crises;
decarbonisation of transport and the capability to meet net zero carbon emissions targets by 2050;
innovation and technological reform.
This inquiry will take a 'holistic' look at how public transport is changing, and the implications for government strategies including the Williams Rail Review.
International travel is not within the remit of the inquiry, but the committee will look at how governments and transport authorities in other countries are responding to similar challenges.
The deadline for submissions is September 24.