Avanti West Coast and c2c parent Trenitalia is ready to make significant investment in Britain's railways, mirroring its recent expansion in Spain. But this is contingent on the government relaxing its grip on the industry, the company's UK Managing Director Ernesto Sicilia explains to Nick Kingsley and Sophie Burton.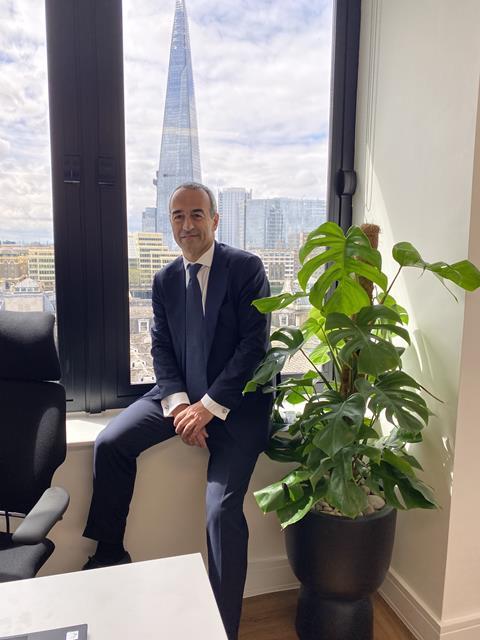 'We are working hard to bring Avanti West Coast back to its best', insists Ernesto Sicilia, Managing Director of Trenitalia UK, which is a 30% shareholder in the Inter-City West Coast operator alongside FirstGroup.
The companies' West Coast Partnership contract covers the operation of inter-city services on the West Coast Main Line and acting as shadow operator to the High Speed 2 programme. WCP is currently working under an Emergency Recovery Measures Agreement, which was put in place by the Department for Transport in September 2020 to provide continuity during the recovery from the pandemic. It initially ran to April 1 2022, and was subsequently extended to October 16, while discussions were underway for the award of a longer-term National Rail Contract to take WCP through the establishment of Great British Railways.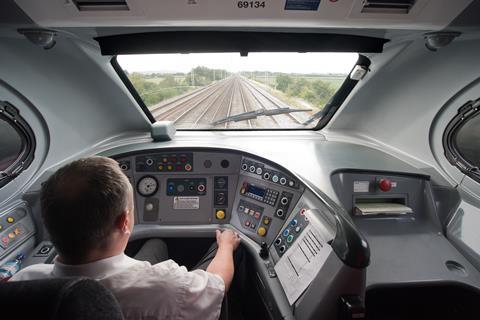 However, a long period of service disruption, including the introduction of a reduced emergency timetable in August, meant the award of a longer-term contract was deemed politically unacceptable last autumn. Another shorter-term extension was therefore awarded running to March 31 2023.
Sicilia believes that the operator is slowly stabilising, with far fewer cancellations and a large driver training programme underway. As a result, he is hopeful that a National Rail Contract can be finalised in the coming months.
While FirstGroup takes the lead in running AWC on a day-to-day basis, Sicilia explains that Trenitalia has 'the power to amend and improve things'. Its influence can be seen in innovations such the introduction of three classes of accommodation or the launch of a dedicated Club Avanti loyalty programme; both are based on successful initiatives in Trenitalia's domestic market.
However, he stresses that FS Group's principal role in the AWC joint venture is to be Shadow Operator for the High Speed 2 programme. Despite the delays and reductions in scope of the HS2 project over recent years, Sicilia reports that Trenitalia is working on tangible elements of the proposition, including the customer experience and the interior design of the train fleet. Trenitalia and project promoter HS2 Ltd are planning a series of visits to the Italian high speed network over the next few months, he says.
Asked about the political pressure that has seen the HS2 programme significantly descoped under DfT's Integrated Rail Plan, and amid increasing doubts about the prospect of it ever reaching its planned London terminus at Euston, Sicilia maintains that he is 'not frustrated, because I have 20 years' experience in this industry'.
Looking back to his career in Italy with FS Group, he says rail advocates in the UK must remember that the high speed line 'will change all our habits and our way of life'.
Bringing back passengers
Even before HS2 comes to fruition, there are clear challenges looming over the next few months, affecting both AWC and c2c, the London to Southend suburban operation which Trenitalia runs alone.
'We must bring passengers back', he insists. 'This is the huge challenge, but the current situation is very complicated.' Both DfT and the Treasury are imposing significant constraints across the operating businesses which they manage under contract. Echoing comments by Transport Secretary Mark Harper at the annual George Bradshaw lecture in February, Sicilia welcomes his commitment to the role of the private sector.
'Clearly we are part of FS Group, so technically a state-owned business, but in reality we are run as a private, commercial company.' Trenitalia, he adds, has learnt this lesson over the past decade in its domestic market, where there has been on-rail competition for long-distance passenger traffic since 2011 between the incumbent and private operator NTV-Italo. 'You can't innovate as a monopolist.'
In Britain, Sicilia feels the industry 'needs a clear political vision', recognising that the existing ERMAs and NRCs 'limit our options' to develop customer friendly services. 'The first draft of the Williams Review focused squarely on customer needs, and in my opinion, we cannot go away from that model now', he argues. 'It is time to bring back incentives for operators to grow the rail market — we cannot have DfT only in charge. The current level of control makes it really hard for managers to lead their industry.'
The stasis in the reform programme may also be stifling investment and technological development. Again looking back to its position within the Italian state railway holding group, Sicilia explains that Trenitalia has offered its expertise to DfT and Network Rail to help speed up the roll-out of ERTMS across the network, including its own c2c routes where the benefits of greater reliability and potentially shorter headways would be keenly felt.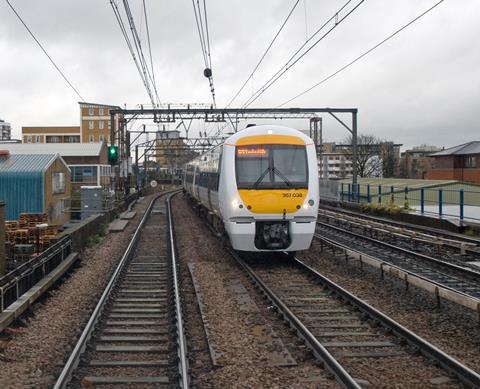 'We know we have access to the full value chain, including skills from [infrastructure manager] RFI and [engineering consultancy] Italferr. We can really bridge the gap between operators and the infrastructure manager on things like ETCS', he says. 'But that proposal is stuck. It's not on the priority list right now.'
This in turn risks the constraints of an already highly segmented market 'where NR does not always understand the needs of an operator'.
Nevertheless, he sees Harper's comments advocating for a greater role for the private operators as encouraging. 'I hope we can remove some of the constraints.'
Risk and reward
Sicilia dismisses the oft-heard claim that European state railways exploit liberalised markets as a means of buttressing their domestic operations.
'Look at our most recent example. We have just spent €800m on a fleet of high speed trains with which to enter the Spanish market as a new entrant', he insists. 'We are effectively a private company, we think in terms of having a portfolio. We are absolutely willing to take risks.'
Article continues below ↓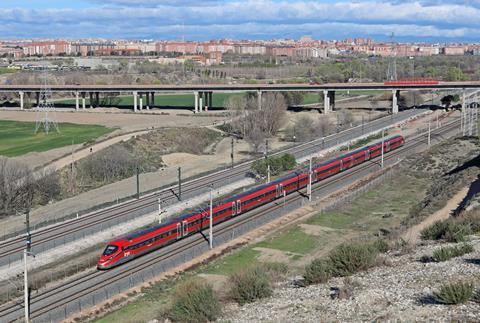 The perennial problem in Britain is that the optimal balance between risk and reward remains elusive. Despite the lurid claims on social media of train operator 'profiteering', Sicilia firmly believes that his company's current operating margin of '1% to 2%' is simply not enough to permit meaningful investment. 'I'm effectively managing a long-term bond here — it's not a margin that a typical consumer-facing company could handle.'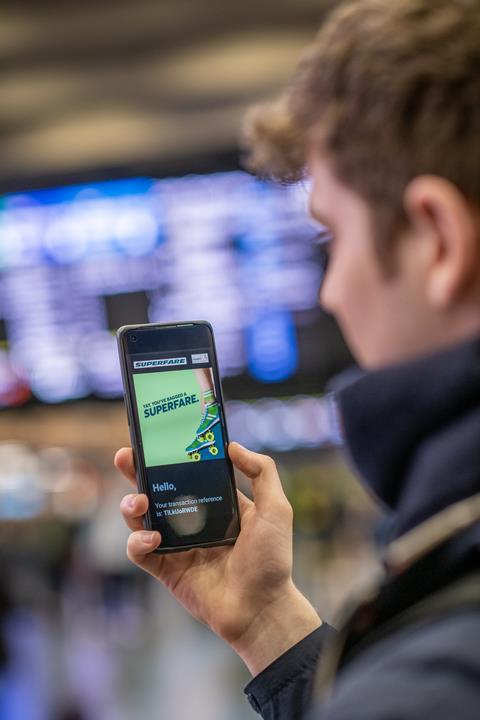 Where Trenitalia has been able to invest, regulatory obstacles litter its path. Sicilia says that he would like to offer the PICO4UK ticketing and retail technology, now fully deployed across the c2c and AWC businesses, to other operators and the Rail Delivery Group on a commercial basis. Trenitalia believes the platform is unique in the sector for bringing every distribution channel into a single workflow, including face-to-face ticket sales.
But with reform of the UK's rail ticketing and distribution model effectively stuck, there is scant opportunity to do so.
Italian lessons
Trenitalia UK was established in October 2016 when Sicilia says he 'arrived on my own from Roma with a backpack'; it was the first time he had worked outside his home country.
Asked if there are still lessons to be learned from increasingly liberalised passenger rail markets in Europe, he is forthright: 'we must make investment simpler. We still ask too many questions of the supply chain. We just need to specify in tenders what matters most to the customer, then let the suppliers innovate to deliver that.'
This approach was adopted by Trenitalia in Italy when specifying its latest generation of high speed trains, the Hitachi-built ETR1000 fleet.
He also stresses the importance of refurbishment and modernisation, pointing to the ongoing work to refresh the AWC Pendolino fleet at Alstom's Widnes plant. This has been partly influenced by the success Trenitalia had in modernising its ageing ETR500 inter-city fleet back home, which Sicilia says 'caused doubts among passengers because they thought the new high speed trains had arrived very quickly'.
He urges the industry to be bolder when specifying refurbishment work, believing 'there is a huge amount more we can do, and it's very good value'.
A focus on passengers' needs is also being reflected in Trenitalia UK's changing corporate structure. The c2c business has gained a Customer Experience function, which Sicilia points out 'is not the same as the customer service team'.
The UK business is also embracing a policy being adopted across the FS Group where any Strategy Director position is being rebranded to 'Strategy & Sustainability'. While this may be seen as window dressing, Sicilia insists that 'organisational structure really matters'.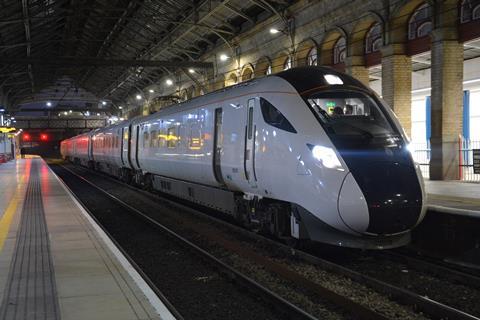 The next sustainability milestone is expected to be the entry into service of AWC's Class 805 and 807 electric and bi-mode multiple-units on the WCML, which between them should bring an end to the operator's long-standing use of diesel traction on electrified routes.
Looking ahead, Sicilia remains optimistic. 'The market will come back to rail, I am sure of that', he predicts. 'Look at the housebuilding boom along our routes in Essex. That's a whole new customer base emerging. I just think that this reality needs to be recognised.'