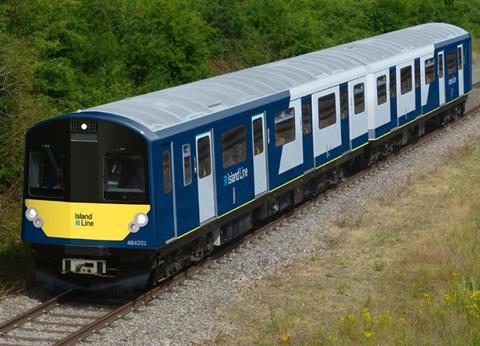 UK: Investment of £26m to secure the future of the 13·7 km line between Ryde and Shanklin on the Isle of Wight was announced on September 16. This includes infrastructure modernisation and replacement of the life-expired fleet of small profile ex-London Underground trains which date back to 1938.
'This represents the first significant upgrade to the route for over 50 years', said the island's Member of Parliament Bob Seely.
Infrastructure
The Department for Transport will provide the majority of the funding for the infrastructure revitalisation. Electrical equipment at the three substations is to be modernised to provide more reliable operation, and track renewals undertaken in winter 2020-21 to improve ride quality.
Isle of Wight Council and Solent Local Enterprise Partnership will jointly contribute £1m to fund the provision of a passing loop at Brading, enabling the uneven 20/40 min headways to be replaced by a half-hourly service connecting at Ryde Pier with ferries to the mainland.
Operator South Western Railway is undertaking station improvements in line with its wider franchise commitments, including the provision of wi-fi, information screens and ticket machines at Shanklin, Sandown and Ryde St John's Road. It is also working with Portsmouth City Council on a Transforming Cities Bid for Ryde Esplanade and Ryde St John's Road stations.
Rolling stock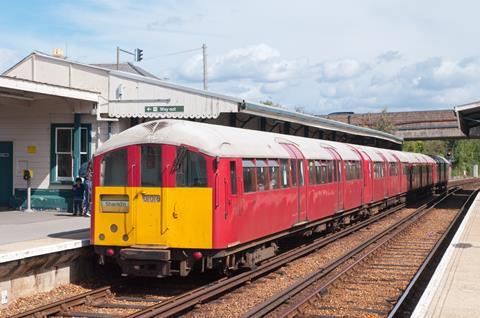 The operator has opted to replace what are now the oldest trains on the national network with five Class 484 two-car EMUs, which will be produced by Vivarail using the bodyshells and bogies from former London Underground District Line cars.
The EMUs will provide more capacity and better accessibility than the current fleet, and will feature passenger information screens, free wi-fi, power sockets and CCTV. Open gangways will allow the guards to move throughout the whole train to collect revenue and assist passengers, and there will be a dedicated wheelchair space and a call to aid button in each car.
The units will be leased from Lombard North Central, which is part of the RBS Banking Group and has funded similar vehicles for West Midlands Trains.
The first unit is expected to be delivered for testing in early summer 2020.
'Vivarail will be building third-rail trains to make best use of Island Line's electrified track', said Vivarail CEO Adrian Shooter. 'This follows on from our diesel units for West Midlands Railway and battery-diesel trains for Transport for Wales, and is an example of how flexible the train is'.
SWR said it would work with stakeholders to ensure the 1938 stock finds 'a good retirement home'.
Long-term solution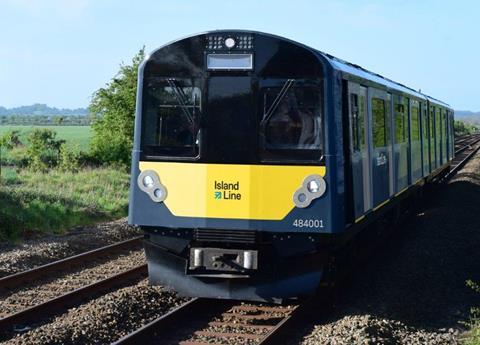 Last year more than 570 000 journeys were made on Island Line services, which are operated by First MTR's South Western Railway as part of the South Western franchise. This arrangement will continue, with the operator saying the line 'remains a key part of the franchise', and it is 'committed to running services on the island'.
Isle of Wight council leader Dave Stewart said the funding announcement followed 'a long and detailed process' aimed at securing 'a long-term solution' for the line's future. 'Islanders can now look forward to new electric trains, major infrastructure improvement and track upgrades, all of which support our desire for sustainable and environmental friendly contribution to our island connectivity', he said.