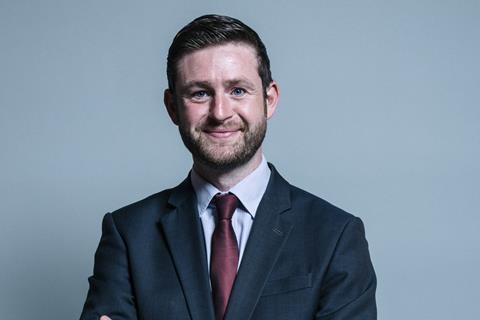 UK: The new Labour leader Keir Starmer named Jim McMahon as Shadow Transport Secretary on April 6. The Labour & Co-operative Member of Parliament for Oldham West & Royton said he was 'delighted and humbled' to join the shadow cabinet.
'This is an exciting time to serve our movement', he said. 'I can't wait to get started with Labour's transport team and build upon the work of my predecessor Andy McDonald.
'Transport is critical to our economy and society, for both to succeed we must plan well in advance. As much as the big-ticket schemes are important, we must not lose sight of the day to day concerns of millions; the quality of their local public transport services. I look forward to supporting important key infrastructure projects which place us well in the long term, but also to consider how every village, town and city is served too.'
McMahon was a councillor in Oldham for 13 years, and served on the Greater Manchester Combined Authority with lead responsibility for transport before becoming an MP in 2015. He was previously Shadow Minister for Local Government.
I'm delighted, and humbled to be joining the Shadow Cabinet as Shadow Transport Secretary. It's an exciting time to serve our movement

Loved my time as Shadow Minister for Local Government, thanks to my former bosses @GwynneMP @tpearce003 and @LGA_Labour @LabourCllrs #Labour https://t.co/oqZ3FT7PHo

— Jim McMahon MP (@JimfromOldham) April 6, 2020