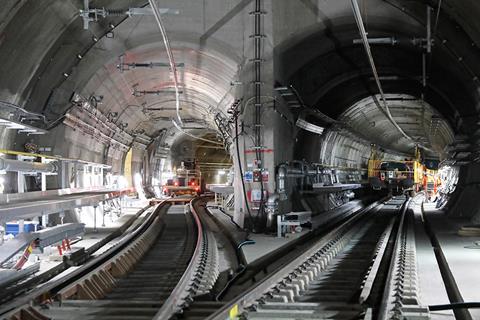 UK: The central section of the Elizabeth Line crossing London between Paddington and Abbey Wood could now be ready to open in the first half of 2022, project promoter Crossrail Ltd said on August 21.
This follows the announcement in July that the central section would not be able to open in summer 2021 as had been envisaged under the latest revised schedule. There may be an opportunity to bring forward the opening, subject to progress during the intensive operational testing phase, the project promoter added.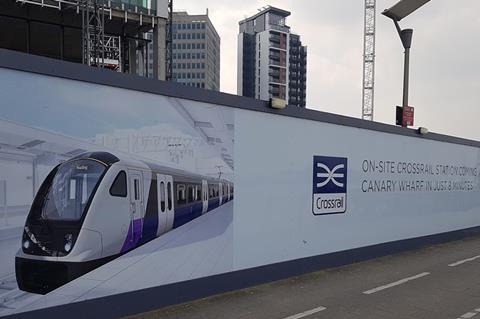 Following the start of Paddington – Abbey Wood services, the introduction of the full service running through from Reading and Heathrow Airport in the west to Abbey Wood and Shenfield in the east would be aligned with the National Rail timetable changes which occur twice a year in May and December.
The latest estimate is that the cost to complete the project could be up to £1·1bn above the revised financing package agreed in December 2018, and £450m more than the upper end of the range announced in November 2019.
Crossrail Ltd attributed the delays to:
lower than planned productivity for the final completion of the shafts and portals, with the final two of the 10 now expected to be handed over this autumn;
revised assumptions about the pace at which the 'large and complex' stations can be handed over;
Covid-19 causing a pause of physical activity on sites during lockdown, and significant constraints on ongoing work and productivity owing to the reduced numbers that can work on site to meet strict social distancing requirements. There are now around 2 000 people on site, less than 50% of the pre-coronavirus complement.
To help recover some of the lost time, Crossrail is undertaking a period of intensive construction activity during August and September to complete the remaining construction works needed for trial running.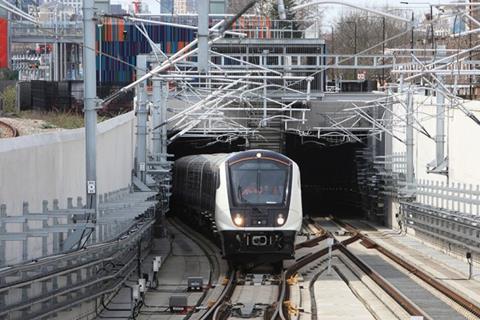 Chair of the London Assembly Transport Committee Dr Alison Moore said the further delay would 'certainly frustrate Londoners again because people were expecting to use the line from December 2018'.
Moore said people would 'accept that Covid-19 has played a significant role in this delay, and that the complexity of this project and the need to complete the work safely have meant it's had to be pushed back yet again', but 'that won't take away any disappointment or any concern that costs are escalating'.