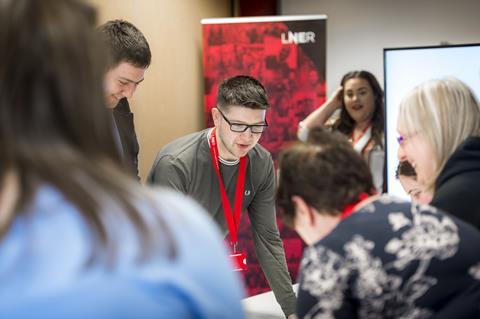 UK: The LNER FutureLabs programme has been launched to provide an opportunity for technology start-ups to test their ideas in the railway environment.
The programme has three 'challenges':
More Journeys, More Often: digital services that encourage more people to travel by train;
Personalised Customer Experience: simplifying, personalising and enhancing the journey of every passenger;
Responsible Business Innovation: delivering a railway network that is better for both the natural environment and for local communities.
LNER is a running the programme with innovation agency Co:cubed, with successful applicants to receive 'unprecedented' access to its operational environment, one-to-one mentoring and the opportunity to apply for proof-of-concept funding.
Applications close on May 8. Shortlisted companies will then be invited to pitch their ideas, with three to be selected for the programme which runs for 10 weeks from May 20. A demonstration day will then be held in London on September 9.
'Our ambition is to truly transform rail travel for the benefit of our customers and communities', said LNER's Chief Digital & Innovation Officer Danny Gonzalez on May 5. 'We're not just talking about microchanges that tinker around the edges. We're looking to take advantage of some of the world's latest digital and tech developments to improve our service.
Websites
We are not responsible for the content of external sites