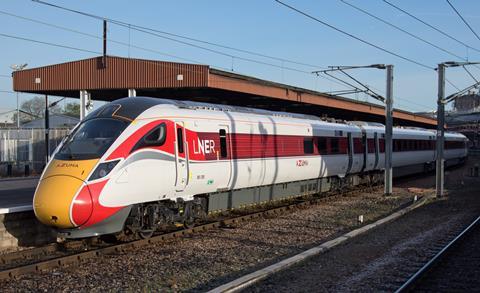 UK: The Department for Transport announced on June 26 that LNER would continue to operate InterCity East Coast services from London to Leeds and Edinburgh for a further three years from June 28, with an option for a further extension.
Owned and managed by the government-backed operator DfT OLR Holdings Ltd, LNER has run ICEC services since June 25 2018, when the previous Virgin Trains East Coast franchise agreement was terminated by then Transport Secretary Chris Grayling.
The direct award contract includes an option for an extension of up to 26 rail periods, equivalent to two years on top of the initial three. According to DfT, the award 'is in accordance with Article 5 (6) of Regulation 1370/2007 of the European Parliament and the Council 23 October 2007 on public passenger transport services'.
In a briefing to staff seen by Rail Business UK, LNER Managing Director David Horne said the agreement marked the starting point of a 'new five-year business plan'. While this will cover 'all our ambitious plans for the next five years', Horne said that the business would take 'a new approach' by 'seeking to update our contractual commitments with DfT as we go'.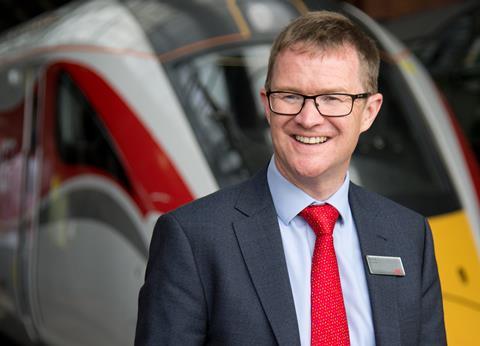 This would give LNER 'the flexibility to adapt our plans as they progress, taking into account the short-term effects of the pandemic on our business while keeping an eye on our long-term opportunity', he added.
This outlook was endorsed by Robin Gisby, Executive Director of DfT OLR Holdings Ltd and Chairman of LNER, who told Rail Business UK that the contract includes a level of flexibility to reflect uncertainty around the outlook for rail ridership amid the pandemic and delays to infrastructure enhancements along the East Coast Main Line. 'The East Coast Upgrade isn't going to happen quite as urgently as it was', Gisby suggested.
Nevertheless, LNER continues to work up plans to procure more rolling stock; this is likely to be more Class 80X trainsets as already in service with LNER and two other ECML operators, Hull Trains and TransPennine Express. It also intends to retain a small fleet of ex-British Rail IC225 electric trainsets for 'additional resilience' in its fleet.
Over the medium term, however, the picture is more mixed. Industry insiders report that LNER cannot deviate from government advice telling passengers to avoid rail travel unless they have no other option. A decision on whether to recommend reducing social distancing on trains from 2 m to 1 m is also reportedly a source of tension at DfT.
In contrast, one insider noted that 'you can book an EasyJet flight [from London] to Scotland in August no trouble at all. At some point a softening of that message, at least in relation to the long distance sector, feels like it's going to be overdue.'