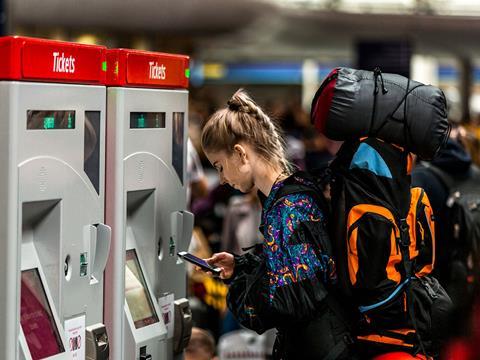 UK: East Coast Main Line operator LNER is to pilot proposed reforms to Great Britain's fares system from January 2 2020, with tickets going on sale from November 29.
Announcing the trial on August 29, the Department for Transport said its aim was to 'significantly boost customer confidence and flexibility in booking train tickets, with the potential to also save passengers money'.
Anytime Return, Super Off-Peak Return and Off-Peak Return tickets will be removed from sale for journeys between London King's Cross and Leeds, Newcastle and Edinburgh, with standard class passengers instead purchasing Anytime Single, Super Off-Peak Single and Advance Single tickets. In first class, Anytime Single, Off-Peak Single and Advance Single ticket will be offered. The pilot will not apply to journeys to or from other stations on the route.
Under the current fares system, which is largely inherited from the former British Rail, many return tickets are only marginally more expensive than a single journey. However, DfT said the single tickets to be offered in the trial would be 'more in line with half the price of a return journey'.
It said a London – Edinburgh Super Off-Peak Single ticket costs £146·40, while a return costs £147·40. Under the trial, the Super Off-Peak Single would cost £73·70, subject to the January fares adjustments.
The Rail Delivery Group which represents the industry has been campaigning for reform of the fares system, which it believes is too complicated, holds back the use of modern technology and does not reflect changes in society such as the increase in flexible working.
Responding the announcement of the pilot scheme, RDG Chief Operating Officer Jacqueline Starr said 'passengers, businesses and rail companies are united in wanting easier fares', and the trial would help to support its proposed reforms to 'create a system that better fits how people live and work today'.