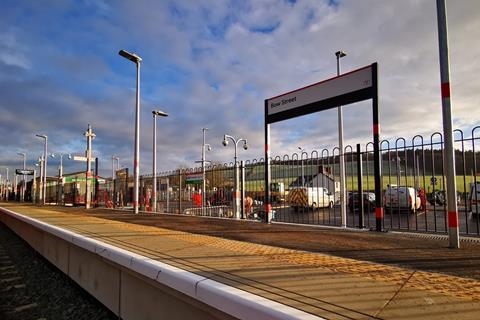 UK: Trains began calling at the new Bow Street station near Aberystwyth on February 14, without ceremony because of travel restrictions during the coronavirus pandemic.
The station was funded by the Welsh Government and the Department for Transport's New Stations Fund, having intially been identified in 2010 as offering value for money and having strong local support. Construction began in early 2020. 'It is fantastic that vital rail links have been restored for the Bow Street community for the first time in more than 50 years', said UK Rail Minister Chris Heaton-Harris.
The station has a single 100 m long and 3·5 m wide platform with a waiting shelter, real-time information point, CCTV, ticket machine, defibrillator in a heated enclosure and refuge areas for wheelchair users.
There is a 70-space park-and-ride car park, bus drop-off and pick-up point, access to local cycle routes and a covered cycle shelter.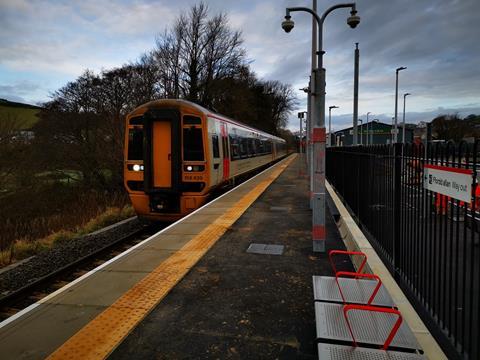 'The new Bow Street transport interchange will transform connectivity for local communities whilst being an exemplar of inclusive design and active travel opportunities', said Nick Heard, Project Director at WSP which provided consultancy services for the project.
The station is expected to generate 30 800 new trips per year, based on pre-pandemic levels, removing 743 000 vehicle-km from the road network, reducing congestion and alleviating parking issues in Aberystwyth while also opening-up employment and education opportunities for local residents.
'Public transport is currently open to those making essential journeys only, but we look forward to welcoming residents and visitors to Bow Street when lockdown restrictions have changed and it is safe to do', said Transport for Wales CEO James Price.