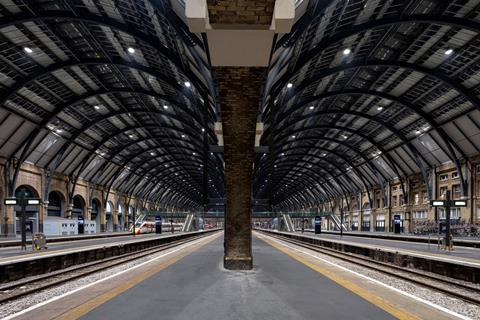 UK: Metal halide lamps on platforms 1 to 8 at London King's Cross station have been replaced with more than 160 LED lights with the aim of significantly reducing maintenance costs, cutting energy consumption by 60% and future-proofing the building's illumination systems.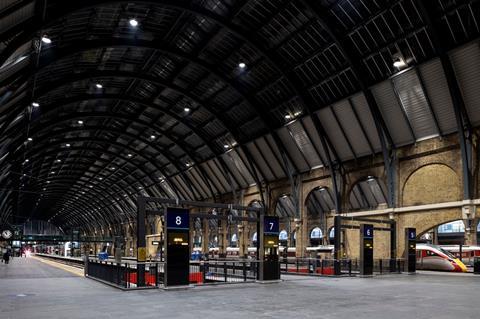 'The old lamps were failing frequently and changing them required specialist lift equipment which, for health and safety reasons, could only be used at certain times of the night when the concourse was empty', said David Goddard, Head of Projects UK at supplier Ledvance.
'The station needed new luminaires that were far more reliable and energy efficient, but to keep in line with the original appearance of the building they had to look the same as the old lamps.'
The High Bay DALI 115W 4000k luminaires meeting IP65 protection standards are fitted with aluminium reflectors and should provide constant luminous flux across a five-year guaranteed lifespan. The DALI-2 certification means they can also be used with any lighting control system that may be installed in the future.