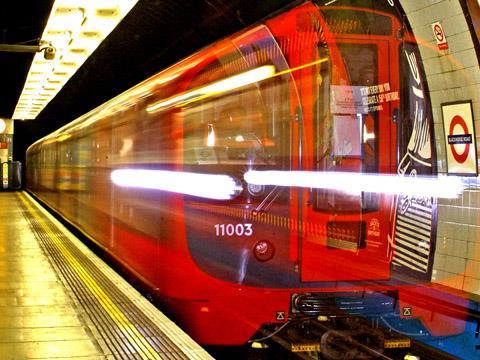 UK: Transport for London introduced a new timetable for London Underground's Victoria Line on November 4 that doubles the length of time during which services run at 100 sec headways.
Following the completion of a signalling upgrade in 2017, Victoria Line services have been running every 100 sec between 08.15 and 09.45 and between 17.00 and 18.30. In the new timetable this has been extended so that it covers a morning peak of 07.15 to 10.15, and an evening peak of 16.15 to 19.15. Off-peak services will continue to run every 135 sec.
TfL says that the move increases line capacity by 5%. The Victoria Line currently carries 250 million passenger-journeys a year.