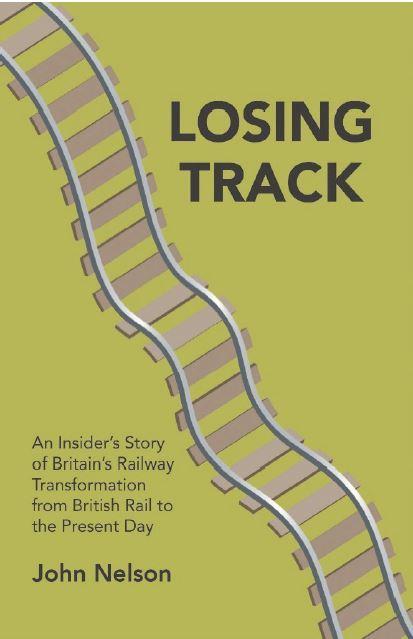 Subtitled 'an insider's story of Britain's railway transformation from British Rail to the present day', this 'semi-autobiographical' book by John Nelson reflects on how Britain's passenger railway has evolved over the past 50 years, with a view to informing the current Williams Review into the future structure of the UK rail sector.
Having joined the railway as a graduate trainee, John Nelson served as personal assistant to the then Chief Executive of British Rail Sir Robert Reid in the 1980s, and then became the last Managing Director of Network Southeast before privatisation. He played a pivotal role in reshaping the train operating businesses for franchising, and later helped to found open access operator Hull Trains, serving as a director of several franchise operators, as well as establishing cross-industry consultancy First Class Partnerships. He is thus well placed to reflect on the various models of centralised and fragmented management that have been adopted over the years and consider which have worked well and which have not.
In a readable narrative, the book starts from the 'traditional' railway inherited at nationalisation and looks at the Sector-based transformation of the 1980s which led to what Nelson describes as the 'commercial railway', with clear financial responsibility for all aspects of the business. It then considers the break-up of BR and looks at how the privatised railway model has evolved over the past 25 years as a result of external pressures and internal conflicts, reflecting how fragmentation has diluted accountability for both commercial and operational results.
Emphasising that the structure of the rail sector 'is a thread running through the whole narrative', Nelson concludes by arguing that rail essentially remains a public utility with a key role for government in setting the specifications and objectives, albeit with the need for longer financial planning horizons. Given political devolution and the greater role of regional authorities, he suggests that railway business should in future be aligned 'in ways that create synergy with economic development areas'. Such regional entities should combine 'operational integrity' with the 'potential capability to manage the vast majority of activities within their boundaries', whether vertically integrated or a close alliance between operator and infrastructure manager. This would enable each railway to be run as an integrated business, regardless of whether they are ultimately publicly or privately owned.
Paperback £9·99 ISBN 978-1-78955-667-4
Hardback £15·99 ISBN 978-1-78955-708-4
E-book £4·99 ISBN 978-1-78955-744-2