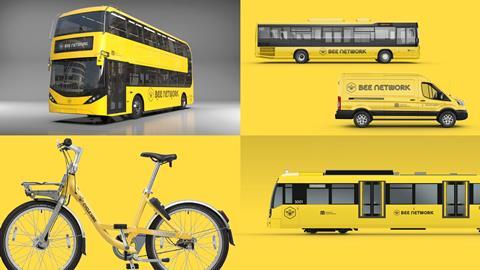 UK: Locally branded stations and integrated ticketing are among the improvements to Greater Manchester's local rail services envisaged from 2025 under a landmark devolution deal.
The deal agreed with the government on March 15 brings GM Mayor Andy Burnham and local council leaders significant additional powers in several policy areas, including transport. The single funding settlement is similar to those in place covering Scotland and Wales, but this and a similar deal for the West Midlands is the first time such a flexible grant has been granted to English regions.
Greater Manchester has set itself a target of rolling out so-called 'London style' transport across modes by 2030. While Transport for Greater Manchester already directly manages the Metrolink light rail network, buses are now being brought under tighter regulation through a franchising model, and TfGM aspires to introduce integrated smart ticketing across the city-region. Today, while paper travelcards can be bought covering buses, Metrolink trams and trains, these are poorly marketed and often more expensive than the fares offered by individual bus operators; there is also no ability for daily or weekly price capping to be introduced.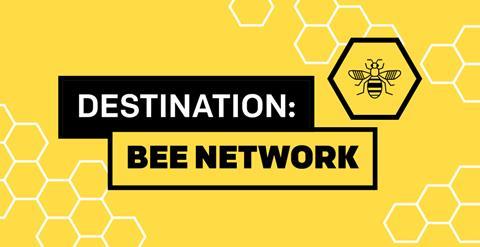 Together, the local transport network is to be branded 'the Bee Network', reflecting an enduring emblem of the area's industrial heritage. Under the agreement announced on March 15, around 20% of local rail services, currently operated by Northern Trains and managed under contract with the Department for Transport, will be brought into the Bee Network.
TfGM says it intends to take this integration process forward through a Rail Partnership with the emerging Great British Railways 'guiding mind' entity which the government is now setting up as part of pan-industry reforms. The first pilots of integrated fares and ticketing in Greater Manchester are to be agreed by the end of the year.
Meanwhile, the Greater Manchester Combined Authority is to establish a North West Regional Business Unit and GM Rail Board to improve local scrutiny of rail service performance and shape the integration with other modes in the Bee Network.
Six key routes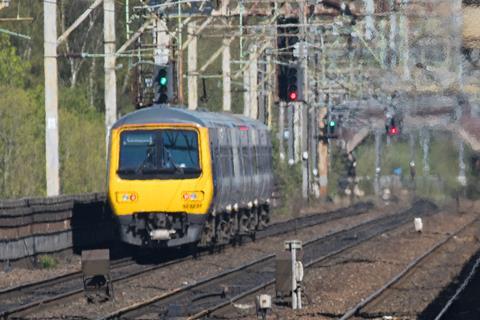 GMCA has identified six key rail routes that it has proposed for inclusion into the Bee Network once local buses have been brought under local control from 2025.
These are:
Wigan – Manchester Victoria via the West Coast Main Line and a proposed station at Golborne, which could open from 2025;
Stalybridge – Southport via Atherton;
Glossop – Hadfield – Manchester Piccadilly;
Rose Hill Marple – Manchester Piccadilly;
Buxton – Manchester Piccadilly;
Alderley Edge – Manchester Piccadilly.
The move would affect around one in five local rail services. GMCA expects to see an increased focus on performance and reliability, improved station accessibility, and a pilot of pay-as-you-go fares, similar to the touch-in/touch-out functionality already available on Metrolink.
Catalyst for growth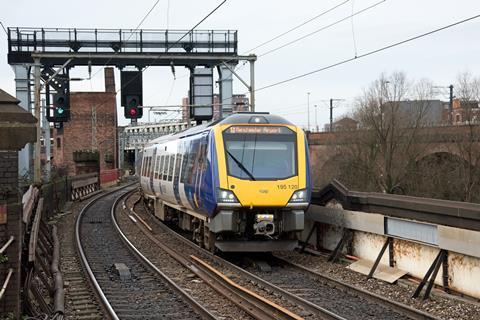 Responding to the announcement, Andrew Haines, GBR Transition Team Lead, said that 'to create a simpler and better railway for everyone in Britain, the railway must be much closer and more responsive to the needs of customers and local communities. This requires the creation of a new guiding mind which can ensure the railway fulfils its potential as a catalyst for growth and supports local ambitions for effective and reliable connectivity', he added. 'We have been working together with TfGM for some time, and it is pleasing to see this collaborative work come to fruition with the announcement of this trailblazer devolution deal.'
Talking to Rail Business UK, Greater Manchester Transport Commissioner Vernon Everitt explained that the Bee 'will be an integrated network where people can be clear that they can touch and go and their fares will be capped at the end of the day. There will be a weekly cap and all the sorts of things that people are familiar with when using London services.
'Before all that happens, there is a commitment to pilot integrated fares and ticketing on certain rail lines, so we are working with the GBR Transition Team to identify pilots by the end of this year. That will enable us to test the technology but also to look at what potential there is for revenue generation.'
Better stations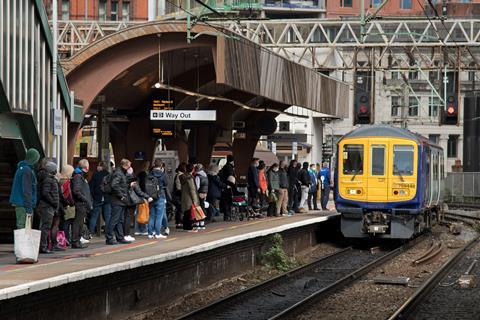 Meanwhile, GMCA and TfGM are working on plans to revitalise stations in central Manchester. This is intended to address a growing disparity between the stations themselves and the development zones around them, with Everitt pointing to Manchester's 'huge development' over recent years.
'The deal commits us to working with Greater Manchester and various other partners including Network Rail to look at how we might be able to revitalise those stations through commercial redevelopment and bring them up to the sort of standards that that the rest of Manchester has through new commercial and retail developments.'
However, the precise level of GMCA's involvement has still to be agreed; a £400m proposal submitted in 2017 for TfGM to take control of 94 local stations including the release of surplus land for housing and commercial development was rejected by the government. Under the Trailblazer programme, local stations will be co-branded as an initial step.
A template for elsewhere
The deal also gives GMCA the ability to sponsor infrastructure and service enhancements through the GM Rail Board, Everitt explained.
'We have High Speed 2 and the Transpennine Route Upgrade in the longer term, there's a lot of exciting things happening on that front, but this commitment will give us more influence over what similar schemes might look like and the service enhancements that we might get.'
Nevertheless, with many local rail services running beyond the Greater Manchester boundary, any changes will clearly require close collaboration with neighbouring authorities. 'We need to work collaboratively with local districts and all other partners to make this happen', Everitt said. 'We have had initial discussions with a number of MPs that represent the places where services terminate, and they can see the benefits of this.
'We need to gather all of that up and have proper discussions under the terms of this new deal to bring it to reality. We're very confident that we can and we're very excited at the degree of commitment from government to help us make that happen.'
Everitt believes that these proposals have been made possible by changes to the rail industry structure following the ending of franchising.
He hopes the Trailblazer agreement 'could act as a template for how GBR can work with other regions across the country', saying 'a properly functioning seamless railway that integrates with local transport systems is the way to go to deliver economic growth, social inclusion, to get people to work, to places of education and to broaden opportunities for everybody'.