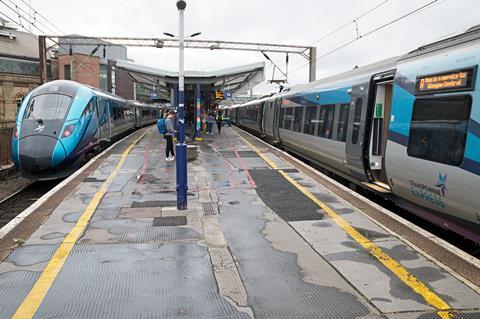 UK: Network Rail has withdrawn a planning application for rail infrastructure works in Manchester, Rail Minister Huw Merriman confirmed during a visit to the city on May 25.
The plan included additional through platforms 15 and 16 at Manchester Piccadilly and remodelling Oxford Road station where the current track and signalling layouts are obstacles to better performance.
The minister said that the decision was led by advice from the Manchester Task Force — a cross-industry body including Network Rail, Transport for Greater Manchester, Transport for the North and train operators. 'We have asked the Task Force to consider alternative options to better serve passengers and support the £26m already injected to improve services at Manchester Piccadilly, Airport and Oxford Road stations', he explained.
Work to improve Oxford Road station was originally announced in 2014 and there is local frustration that it has still not started; but Merriman said 'there is a business case being put forward and we're looking to focus our energy on Oxford Road and indeed on Manchester Airport'.
Making the best from what we have
Managing Director of Network Rail's North West & Central Region Tim Shoveller said 'we're removing our previous planning application so we can move forward with a new approach, something we'll be consulting residents and businesses on later in the year'.
He told Rail Business UK that 'there is a story here of huge ambition, and that ambition wasn't able to be delivered for a number of reasons'. He said the focus 'is now about making the best we can from what we have; Oxford Road is going to happen and sometimes less infrastructure is better. We are looking at having two through platforms and a terminating platform in the middle of the layout, which is sensible.'
Thameslink-style operation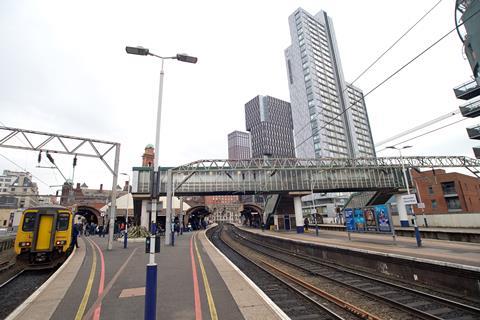 This was echoed by Northern Trains Performance & Planning Director Rob Warnes, who said 'we need to change the whole layout; having two platforms that are useful is better than having four ineffective platforms. So we will look to simplify the whole layout and resignal it.
'Currently there are problems with the reoccupation times, trains heading east towards Oxford Road have to wait at Deansgate for trains to leave Oxford Road and the station overlap before the signals can clear for it.
'We need to get into Thameslink-style operation, where you've got one train behind another waiting to go in. That's why we're looking to resignal the area, and that's not where this was 10 years ago; we might have ended up with something that isn't delivering the benefits that we now need.'
Multiple interventions
Shoveller said a new Transport & Works Act order would still be needed because of the land take.
Warnes added that the change in the planning and application process is linked to the way funding is now allocated, explaining 'the original Northern Hub project [launched in 2014] was a multibillion pound mega programme. The Treasury is not into that anymore.
'We have a blueprint where we have interventions followed by other interventions and we need to take that to the Treasury. Currently, if we do it that way, we're likely to get the money through a progression, but if we go with one mega scheme, it's highly unlikely.'
In limbo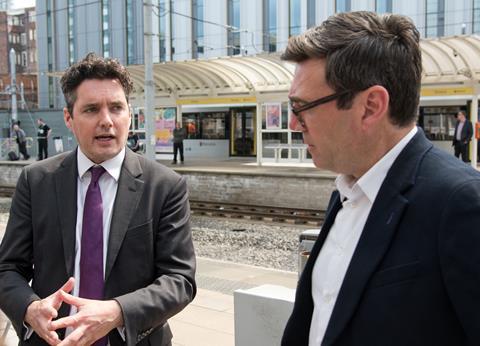 Local reaction to the announcement was less enthusiastic, and Transport for the North is expected to express disappointment at the limited scope of the work.
Greater Manchester Mayor Andy Burnham said the commitment does not match promises made over 10 years ago. 'It's a frustration, the money is welcome but what we need is a plan that sorts out the problems here', he said. 'My question to the government is how long do they expect people of Greater Manchester to wait for a coherent plan to sort out rail capacity in the city centre?
'We've been waiting 10 years since [former Chancellor] George Osborne's speech when he promised us everything will be fixed: Ordsall Chord, capacity improvements, Transpennine Route Upgrade, High Speed 2 and High Speed 3. That's what he promised and very little of that has been delivered, how long do people have to wait for them to honour promises that were made? They were meant to be levelling up to the north, so we were meant to be a priority weren't we?
'In my six years [in office], we've been in complete limbo, people know what trains had been like here over the last few years and the damage that's done to our economy.'