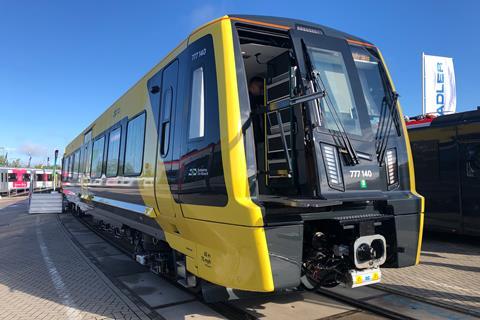 INNOTRANS: On show in Berlin is one of the seven battery-equipped independently powered electric multiple-units which Stadler is supplying as part of an order for a total of 53 custom-designed Class 777 EMUs for use on the Merseyrail network around Liverpool.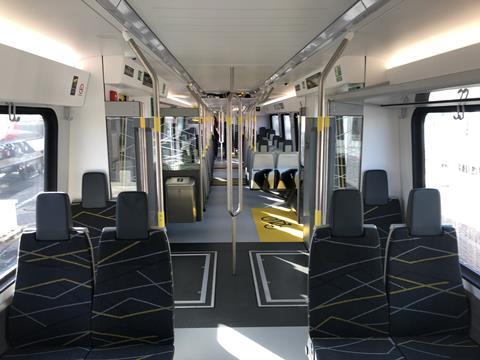 The 53 four-car EMUs are equipped for 750 V DC third rail operation at up to 120 km/h on the Merseyrail network. They have small batteries for independent movement around depots, and provision to add the capability of using 25 kV 50 Hz electrification on any future network extensions. In the meantime, the seven IPEMU versions of the EMUs have been fitted with larger lithium-titanate-oxide batteries and a traction converter in the space that would be occupied by a transformer and other AC equipment.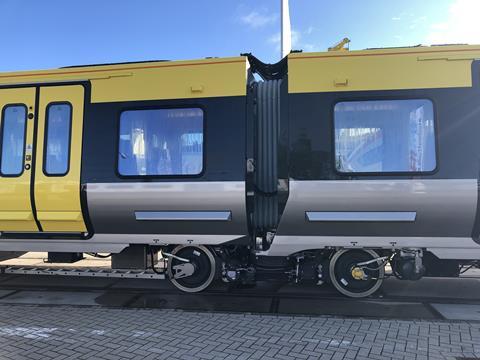 The IPEMU battery can be charged from the third rail to provide a range of 25 km on non-electrified routes at a maximum speed of 80 km/h.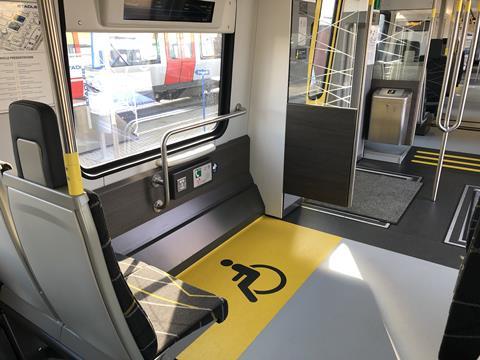 Battery power will initially be used between Kirkby and a station which is currently being constructed at Headbolt Lane on the line towards Wigan; this route is operated today by Northern Trains DMUs. Kirkby – Headbolt Lane is a distance of around 2 km, and will enable transport authority Merseytravel to evaluate battery power for use on other proposed extensions of the Merseyrail network.