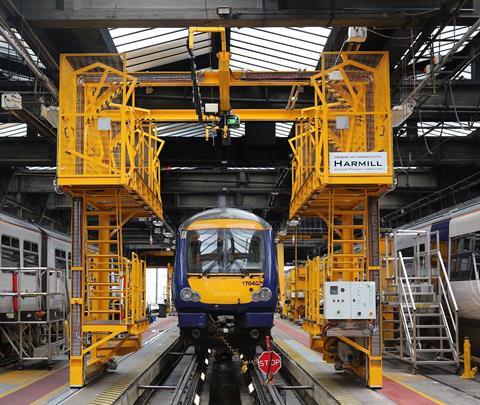 UK: Harmill Systems has developed a battery-powered mobile train roof access platform with a built-in crane. This is designed to provide safe access to the roof of rolling stock for the removal and replacement of equipment such as HVAC units.
Acording to Harmill, the design offers a significant cost saving, by removing the need to build platforms the entire length of the train.
The unit is fully remote controlled, including the 1 000 kg overhead crane, with the control panel providing information on power, speed, battery charge and any faults on a colour LCD screen.