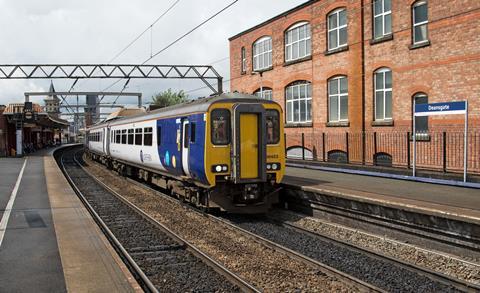 UK: A modelling tool is being developed to help Northern Trains optimise speeds and braking patterns to minimise the fuel consumed by its fleet of 276 diesel multiple-units.
The tool will use the specific topography of Northern's routes, combined with real consumption data. It is being tested against variables including wind speed and direction, and will be validated against different train types to ensure accuracy across the fleet.
The project is being undertaken by Northern and Chrome Angel Solutions with support from leasing company Angel Trains and Smart Rail Services.
It has received funding from the Local Transport Decarbonisation strand of the Department for Transport's Transport Research & Innovation Grants programme to support early-stage research and development projects.
Neurodiverse thinking
Railway technology consultancy Chrome Angel Solutions develops structured and flexible ways of working to accommodate neurodiverse thinking. It has partnered with Auticon which employs autistic adults as technology consultants.
'Research by the Office for National Statistics shows that less than 22% of autistic people are in a meaningful form of employment that aligns with their educational achievement', said Anisa Mamaniyat, Product Director at Chrome Angel Solutions, on August 7.
'By bringing their unique skills and talents into our team, we can learn and encourage diversity and inclusion within our sector. It's personally very rewarding to see people who might really struggle with traditional practices thrive with some practical adjustments to the way we work.'