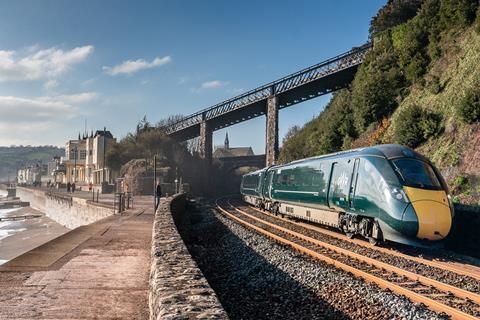 UK: The Department for Transport and incumbent FirstGroup have agreed a three-year National Rail Contract for the operation of Great Western Railway services. This is designed to accommodate changing needs following the pandemic, and includes a return to a growth-led approach, progress with MetroWest and a diesel rolling stock review.
'GWR's experience of operating the route over many years puts us in a strong position to help deliver the UK's economic, decarbonisation and levelling up agendas and we look forward to providing vital connections for our customers as the recovery continues to build', said FirstGroup CEO Graham Sutherland when the signing of the agreement was announced on June 14.
Meeting changing needs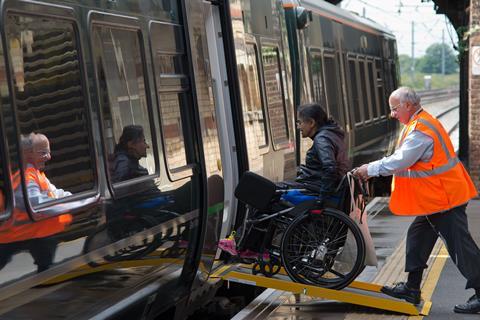 GWR said it had made 'prudent and efficient use' of government support during the pandemic by operating timetables closely matched to changes in demand.
Managing Director Mark Hopwood said under the NRC 'we look forward to working with our rail partners to develop services designed to meet changing customer needs, and putting passengers at the heart of an updated, modern railway'.
Plans include:
a comprehensive review of the diesel fleet to deliver better reliability, greater comfort and quicker journeys, with the development of a strategy to reduce the costs of a mixed fleet and cut carbon by replacing diesel-only trains with greener units such as battery-only trains;
progressing the MetroWest programme to improve local services in the Greater Bristol area in collaboration with Network Rail and local authorities, which is expected to give more than 80 000 people access to rail and generate 1 million new journeys;
working with DfT and local communities on developing proposals for station and line improvements, with new stations planned to open at Portway Park & Ride, Marsh Barton and Reading Green Park in 2023-24;
encouraging a switch to smartcard and mobile phone ticketing; GWR says paperless ticketing sales account for 85% of all transactions following the pandemic;
launching a smart card for the Bristol area, which is expected to go live later this year; GWR is working with Transport for Wales on a similar scheme for South Wales;
offering more accessible and personalised digital channels and information;
committing more than £1m to increased accessibility, including a new ramp at Castle Cary station, plus a series of minor works including power assisted doors, tactile paving and handrails at stations;
allocating £1m for a new Community Fund to address areas of social need;
developing the Great Experience Makers training programme for all customer-facing staff;
making the best value of recent and future investment, and returning to a growth-led organisation that reduces the support provided by the taxpayer in the past two years.
FirstGroup said its ambition was to be the 'partner of choice' for low and zero-emission transport. It would work to improve air quality, increase recycling and divert waste from landfill, and support a switch to electric traction.
Financial details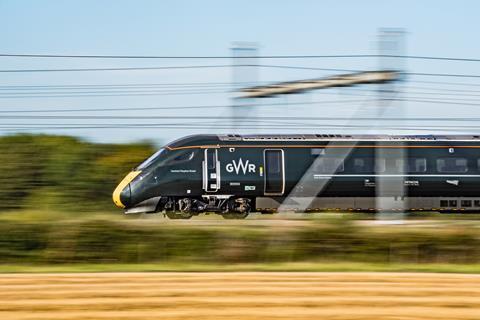 The NRC starts when GWR's current agreement ends on June 26 2022, and has a core three-year term running to June 21 2025. There is an option for DfT to extend the contract by up to three further years to June 2028.
The NRC is a management contract, with DfT retaining all revenue risk and substantially all of the cost risk up to the agreed annual business plan budgetary levels. Contractual change mechanisms allow the annual budget to be increased for items outside of the operating company's control or changes requested by DfT.
GWR will earn a fixed management fee of £6·9m/year. There is also an opportunity to earn additional performance-based fees of up to £17·8m/year. These will be based on scores for Operational Performance, Customer Satisfaction, Financial Performance and Business Management, using a mix of quantitative metrics and qualitative assessments based on three levels: below acceptable, acceptable and good. An 'acceptable' rating would result in approximately 65% of the performance-based fee element being payable.
There is provision for additional incentive fees to be earned for participation in significant industry change projects outside normal operation to be agreed between GWR and DfT.
FirstGroup is obliged to retain the £20m parent company support for the previous GWR agreement until final settlement of any net assets or liabilities between GWR and DfT relating to it. Thereafter, the contingent capital reduces to £13m in total, half of which is bonded.
Other FirstGroup contracts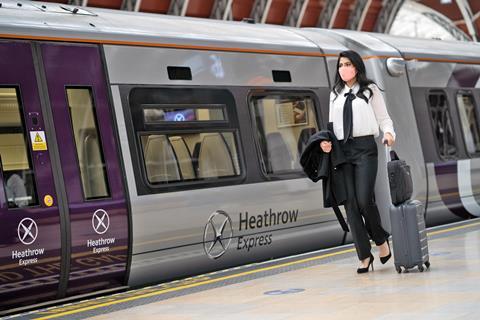 Separately, GWR operates the Heathrow Express shuttle service on behalf of Heathrow Airport Ltd for an agreed fee with contractual protection mechanisms and no passenger revenue risk. GWR said the average annual fee for operating HEX over the core term of the NRC would be £2·0m/year.
In 2021 FirstGroup's South Western Railway and TransPennine Express began operating under National Rail Contracts which run to 2023 with potential extensions to 2025. Pandemic-related emergency arrangements for the West Coast Partnership contract are in place until October 2022, and discussions are ongoing with DfT for an NRC of up to 10 years, with the core and extension periods to be determined.