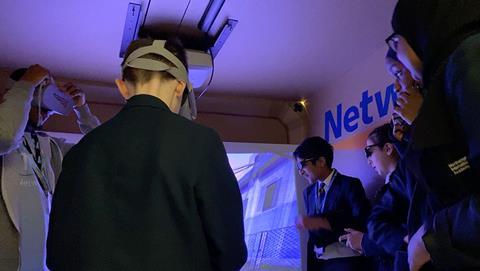 UK: Network Rail has opened a dedicated STEM learning facility with the aim of closing national skills gaps by inspiring children to pursue careers in science, technology, engineering and maths.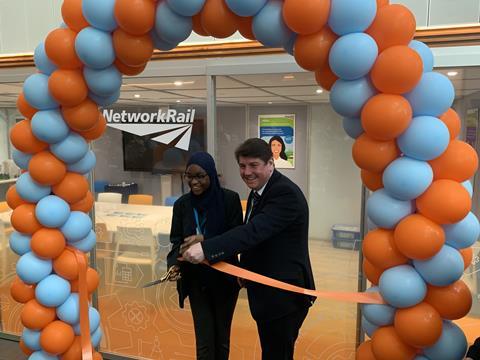 Schoolchildren and community groups can participate in a range of STEM-based activities at the facility within NR's Quadrant:MK national centre in Milton Keynes, which includes a 'virtual reality cube' providing an immersive 3D experience of travelling in a train cab. The facility will also be used to train staff who wish to spend their five annual days of volunteer leave participating in NR's STEM ambassador programme.
'There is an estimated shortfall of as many as 59 000 engineers coming into the workforce via apprenticeships and higher education', said NR Chief Executive Andrew Haines at the official opening on February 14. 'Providing this kind of meaningful engagement with young people to address the issue is absolutely vital for the future of our railway and indeed for Britain.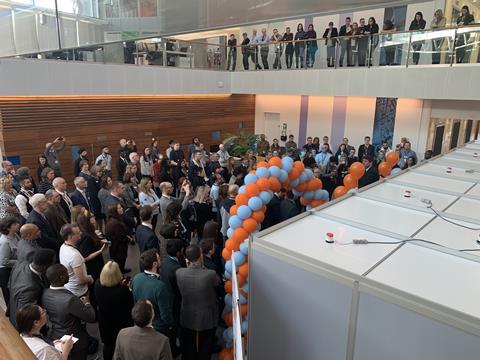 'The opening of this new facility is a really exciting step, and we are keen to roll the initiative out further across the country as we try to inspire young people and improve the numbers and diversity of students pursuing careers in STEM fields.'