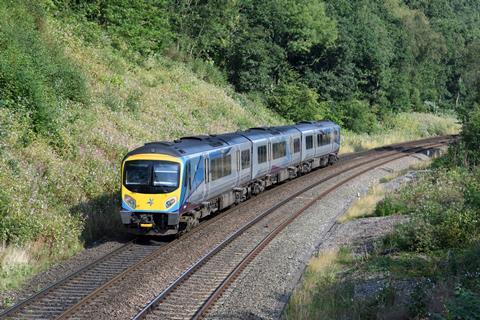 UK: Following on from its recently published long-term environmental sustainability strategy, Network Rail has committed to independently-verified Science-Based Targets to help in the process of climate change mitigation.
Various companies in different sectors have begun committing to science-based targets in line with the goals of the 2015 Paris Agreement, under which 195 of the world's governments agreed to mitigate the effects of climate change in a bid to limit global warming to well below 2°C. However, the infrastructure manager believes it is the first railway to commit to cutting emissions to a level that would which limit warming to 1·5°C rather than 2°C.
The targets announced on October 29 have been verified and approved by the Science Based Targets Initiative, a collaboration between environmental non-profit organisation CDP, the United Nations Global Compact, the World Resources Institute and the World Wide Fund for Nature.
Network Rail has committed to:
· reduce absolute scope 1 and 2 greenhouse gas emissions by 46% by 2029;
· to reduce absolute scope 3 indirect emissions by 28% by 2029; and
· to ensure that 75% of its suppliers by emissions (covering purchased goods and services and capital goods) will have science-based targets by 2025.
While the Scope 1 and 2 emissions are within the railway's control, scope 3 emissions are indirect. NR is thus dependent on the support of its supply chain in achieving that target.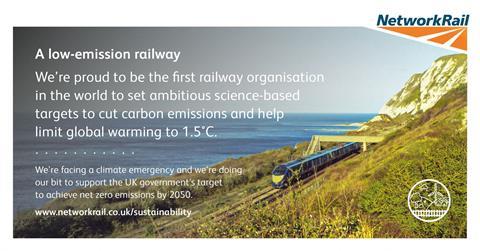 Pointing out that government funding has already been allocated for the five-year Control Period 6 running to March 31 2024, NR said there was 'no ask for more money to fund the activities in the environmental sustainability strategy'. Activities in CP6 would be funded within its current budget, through underspends or efficiencies in other areas. It noted that 'in many cases sustainability improvements enable efficiencies and financial savings to be made'. The sustainability targets would also be taken into account in the delivery and financial plans being developed for future control periods.
'Rail is already the cleanest and greenest mode of transporting large numbers of people and goods, but we're committed to cutting our carbon footprint even further', said NR Chief Executive Andrew Haines. 'That's why we've set carbon reduction targets backed by science rather than simply ones we think are easy to achieve.'
Working with suppliers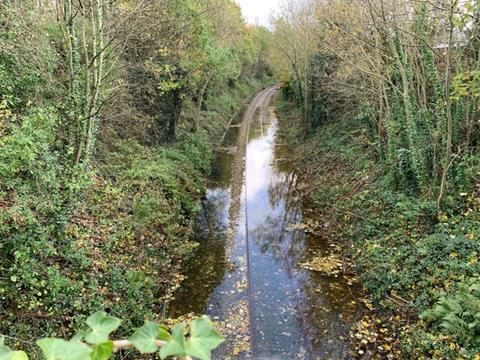 NR reports that it is already making progress in reducing its greenhouse gas emissions, with all of the energy used to power its stations, depots and offices now coming from renewable sources. It has also started a trial of electric vehicles in its road fleet used to support maintenance work. The company is also looking at how it can use railway land to generate renewable electricity as well as supporting biodiversity.
However, around two-thirds of the railway's emissions are generated by suppliers. NR has therefore committed to work with its wider supply chain, including both manufacturing and construction companies, to help them to set their own targets.
'Most of our carbon emissions come from our supply chain, so we need to give our suppliers confidence that we are serious about this and must make the changes needed to meet these challenging targets', said Safety, Technical & Engineering Director Martin Frobisher. 'Many of our suppliers are already making great strides to this end which we can learn from. Working with them to find creative engineering solutions and clever ways to reduce the energy we consume, for example, is key to delivering these targets.'