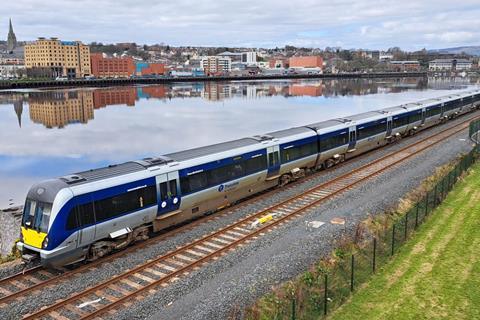 UK: Translink has selected software company SISCOG to design, develop and maintain a platform for planning NI Railways timetables and managing rolling stock and staff deployment.
This will include SISCOG's cloud-hosted Ontime, Fleet and Crews products, which will be used to help to maximise the benefits of projects including the future Belfast Grand Central station and a new Rail Operating Centre which will centralise three existing signalling control points.
The five-year project will be undertaken in partnership with Anaeko, which will be responsible for hosting, integration and data migration.
'We look forward to working with the SISCOG team to use this enhanced technology to improve services, maximise the use of resources and ensure continued high quality performance', said Translink's General Manager for Rail Services Richard Knox on August 29.