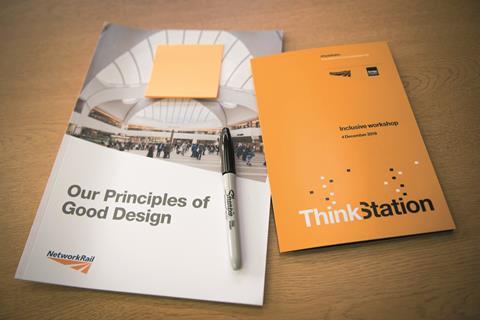 UK: Design Council has published ThinkStation, a report which was commissioned by Network Rail to provide a framework for the future design of 'local' stations. These are defined as Network Rail categories D, E and F, the smaller stations which make up around 80% of the total.
ThinkStation sets out nine priorities to guide future design, development and procurement:
Support existing and new communities in their local area;
Reflect and embody local character and heritage;
Provide consistent quality of space and service;
Establish connections with and between the town centre and/or the high street;
Celebrate, improve the quality of and/or provide access to green and open spaces;
Be welcoming and facilitate inclusive travel;
Support and better integrate cross modal transport;
Help to address climate change;
Ensure longevity by accommodating changes of use, capacity and trends.
The report will inform the brief and judging for an international station design competition will be run by the Royal Institute of British Architects on behalf of Network Rail and is to launch this month.
'Better stations will improve millions of people's lives and boost the quality of surrounding spaces through economic renewal, social enhancement and environmental restoration', said Sue Morgan, Director of Architecture & Built Environment at Design Council. 'Most of us would naturally accept these themes as priorities already, but this report demonstrates a clear evidence base, sets out ideas for bringing them forward and establishes Network Rail's expectation that each one of them is a priority that will be present in future plans for all local stations.'
Websites
We are not responsible for the content of external sites