UK: 'This is the perfect time for a nimble and ambitious player to challenge the status quo' says James Dunne, CEO of Australian company Rail Online which has announced its entry into the National Rail ticket retailing market with a platform offering no booking fees and automated aftersales functions.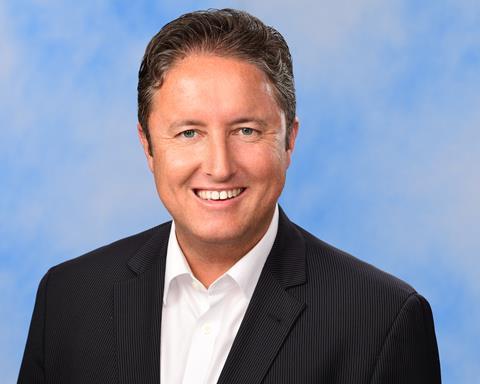 Dunne says Rail Online has been well received since it launched in Australia and New Zealand in February 2022.
It took a 'disciplined approach' to establishing itself, and has become 'very familiar' with the market in Australasia, offering b2c sales to the public and a b2b platform for travel agents, with customers at home and abroad.
The company is now 'very keen to move into the domestic market in the UK, which is of course much larger'. Dunne says the UK market 'has been the domain of Trainline for many years now. We've been a keen observer of their progress, but we felt it is time for another player to come to the market.'
Rail Online's key selling point will the lack of booking fees, with its prices being the same as purchasing directly from train operators. ''Having spent time in the UK, we think that if we can offer an immediate cost saving for a customer, with a comparable product, that's got a lot of utility in the short term', says Dunne.
Refreshing attitude to ticketing
He says the UK has 'a refreshing attitude' to rail ticket distribution, and a 'large and dynamic' market. 'There's been a rapid move to electronic distribution. E-ticketing rates are very high, and will grow. And that is to the benefit of everyone; as things become more touchless and transparent, distribution is lot more efficient.'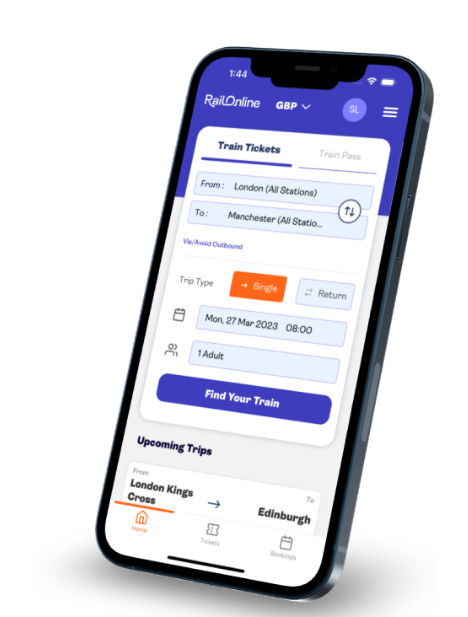 The UK market is 'very competitive, price driven, and has transitioned well in recent years to an electronic ticketing environment. This is the perfect time for a nimble and ambitious player to challenge the status quo.'
Rail Online says it has a 'scalable, lean, efficient business model', using back-end technology from SilverRail. 'We've got a very good relationship, and they provide us with the technical platform that we can connect with. That's been a great partnership.'
Rail Online's website and mobile app currently offer slightly different functionalities, but the aim is to standardise and expand the offerings.
The company is 'really looking forward to getting customer feedback on the app', says Dunne. 'It will evolve over time, and we're really looking forward to really taking people's input to make the app better. It's a joint project; if it works for the customer and it works for us, it's a good outcome.'
Aftersales support
'We're putting a lot of focus into automation', says Dunne. 'Not only for our internal administration but also for the customer as well, to make sure that the purchasing of the ticket and any aftersales is as smooth as possible.'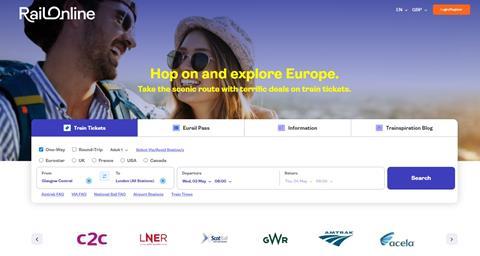 One aim is to automate refunds, because a customer 'doesn't want to have to be going back and forth with us', says Dunne. 'We're bound by the rules of the carriers. But we're trying to build in automation where we can, where we are in control.'
The company has a local presence in Australia and the UK, with North America to follow in the second half of this year. This will allow it to 'follow the sun' with customer service, 'making sure that when customers do contact us with a more complex inquiry, we've got someone there to take care of them'.
Looking ahead
Asked by Rail Business UK about proposed reforms to National Rail ticketing, Dunne says 'I come from an airline background. Plans to move to one-way fares are music to my ears. The airlines did it in the very early 2000s and haven't looked back. It made it a lot easier to manage their yields, particularly with directional routes when you've got heavy demand one way and not the other. It also makes it a lot easier to manage refunds when you tend to be dealing with two one way fares.'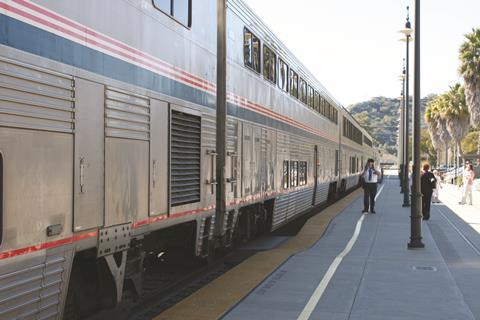 Beyond the UK, Rail Online sells tickets for Eurostar, France's SNCF, US national passenger operator Amtrak and Canada's VIA Rail. It is now looking at 'plugging some of the geographic gaps in the European market', with Italy's Trenitalia and operators in Spain, Germany and Switzerland to be added this year.
The sale of Interrail and Eurail products 'is in the final stages of testing', taking advantage of the digital versions of the passes. 'After many years of dealing with paper tickets and passes it is a relief now to have them electronic', says Dunne.
Young and nimble
A short-term goal is to provide a more intuitive customer journey and help customers travel 'more intelligently, efficiently and free of hassle'.
Dunne says 'we're young enough and we're nimble enough to be able to make tweaks', and if a new idea 'can be implemented and makes the journey a little bit easier then it gets the tip from us'.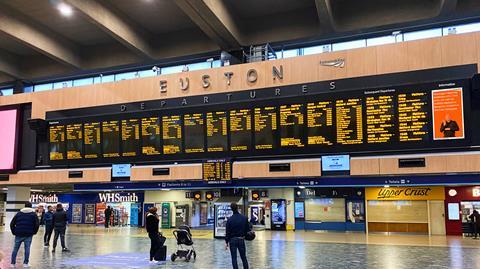 Dunne says 'one thing I'm fascinated by every time I'm in the UK is waiting for the departure board to be updated and then the sudden rush of people to the train. Could there be a way that information could be passed on more efficiently? We look forward to be able to have discussions with the train operators about how these systems are currently implemented, and if there are other ways of looking at it.'
He is also interested in station navigation, which 'could be improved' for tourists at complex stations and on metro networks. Helping someone navigate Earl's Court station in London, he felt some information was 'not ideal' if English is not the passenger's first language, and an app might help.
Rail 'is the laser focus for us in the next 12 or 18 months', but Dunne has been approached about bus ticketing and says 'if you could bring more public transport options into a transport app and make it more seamless then it's better'.
However, 'it's a big project. We've got some initial thoughts on it, but there's a fair way to go. But I think the industry is heading in that direction.'
In the future 'people are going to need to move more efficiently and intelligently around major cities, and if we could save someone five or six minutes a day each day, that's got a lot of utility and that's got value. I think we're on the right track.'