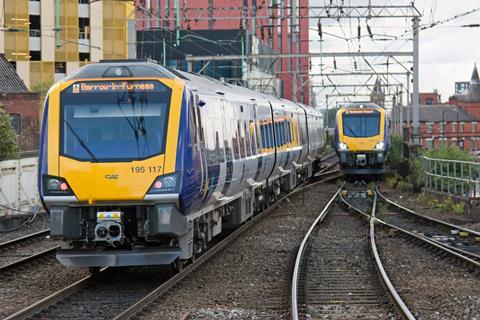 UK: The Northern franchise which is currently held by Arriva will be nationalised on March 1, Secretary of State for Transport Grant Shapps confirmed in a widely-anticipated announcement on January 29.
This follows severe performance problems. Last year the Secretary of State requested proposals for the franchise to be replaced either by a new directly-awarded contract with Arriva, or transferring the franchise to the Department for Transport's Operator of Last Resort which exists to ensure services can continue if a franchise is terminated. Earlier this month Shapps said the franchise was not financially sustainable and would only be able to continue for a matter of months.
Under the plan announced on January 29, the franchise is to be transferred to Northern Trains Ltd, a subsidiary of DfT OLR Holdings Ltd. DOHL is led by the team which managed the transfer of the InterCity East Coast franchise from Stagecoach and Virgin to public ownership as LNER in 2018.
DOHL is chaired by Richard George, who led two reviews of rail performance commissioned by the Secretary of State in 2018. The Chair of Northern Trains will be DOHL Chief Executive Robin Gisby, who also chairs LNER and was previously Network Rail's Managing Director of Network Services.
No short-term changes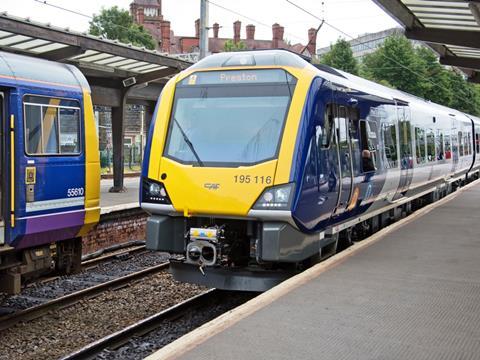 Shapps said the transfer was 'a new beginning for Northern, but it is only a beginning' and 'some of the things which are wrong are not going to be quick or easy to put right. But I am determined that Northern passengers see real and tangible improvements across the network as soon as possible.'
DOHL said was 'important to acknowledge that establishing a new owner does not immediately remove any of the significant challenges which the operator is facing, including infrastructure issues and manufacturing delays to new trains'. The immediate priority is to stabilise performance, and there will be no changes to timetables in the short-term. There will be no changes to fares as a result of the transfer.
Northern Trains would be run like a private-sector franchise, on commercial lines and with a contract with the DfT 'much like a franchise agreement', DOHL said. Decisions on the future branding would be taken 'at the appropriate time'.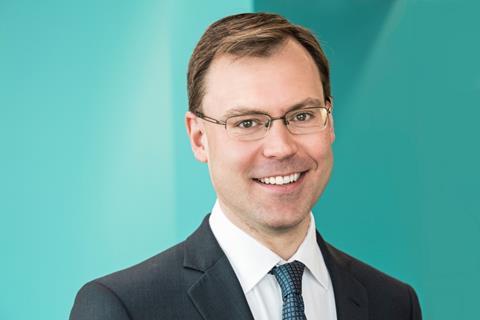 Responding to the news, Chris Burchell, Managing Director of UK Trains at Deutsche Bahn subsidiary Arriva, said the franchise plan had become undeliverable 'largely because of external factors' including delayed or cancelled infrastructure projects and prolonged strike action. 'A new plan is needed that will secure the future for Northern train services', he said. 'As such, we understand government's decision.'
Paul Plummer, Chief Executive of the Rail Delivery Group, said 'plans to deliver real improvements were hamstrung by a flawed industry structure, with different parts working to different targets and no one body clearly in charge and accountable to passengers.'
Transport for the North Chief Executive Barry White welcomed the announcement. 'We called for this. It is good the government has listened', he said. He cautioned that 'difficult decisions will be needed as we move forward', adding that these 'should be taken with the involvement of northern leaders – those closest to the passengers – and they must not prevent the delivery of what has been previously agreed.'
Change is coming to the industry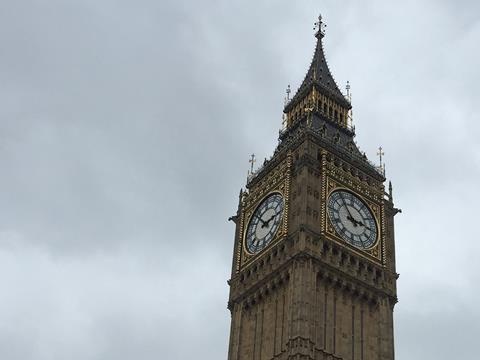 Shapps said the Northern announcement would 'inevitably raise questions about the future of rail privatisation', with changes expected to follow the Williams Review of the structure of the industry.
'It is clear that the current model is now struggling to deliver', he said. 'Across the country a number of franchises are failing to provide the reliable services that passengers require. We know change is needed, and it is coming.'
Labour's Shadow Transport Secretary Andy McDonald said 'all failing rail contracts should be taken into public control as a major step towards uniting track and train.'
Mick Cash, General Secretary of the RMT union, said Northern had 'become a signal for everything that is wrong on Britain's broken, privatised railways'. He believed that 'the fact that the government have now been forced to take this action today will open the floodgates towards wholesale public ownership of our railways as other franchises fall like dominoes or simply choose to cut and run in the face of the inevitable.'