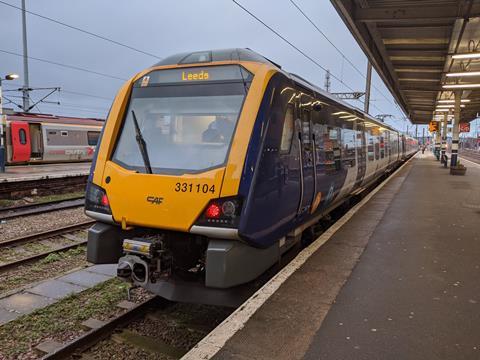 UK: The current Northern rail franchise is no longer financially viable and will have to be replaced by some form of management contract, Secretary of State for Transport Grant Shapps confirmed in a written statement to the House of Commons on January 9.
He told the House 'it has now been confirmed to me from the most recent available financial information that the franchise will only be able to continue for a number of months'. A decision is to be taken by the end of January whether to award a short-term management contract to current franchisee Arriva Rail North or bring in the Department for Transport's Operator of Last Resort to take over the business.
Options still being assessed
Following concerns over ARN's financial position, Shapps invited proposals last year from both the franchisee and OLR 'as the first phase of securing options for the continuation of passenger services on the Northern franchise'. These are still being evaluated.
Shapps said his decision on which option to choose would be informed by a number of key principles, including:
protecting the interests of passengers;
ensuring business and service continuity;
preserving the interests of taxpayers by ensuring value for money;
the continued quality of the franchise proposition.
'Our value for money assessment will be based on a number of criteria, including which option returns most money to the taxpayer, the risks attached to each, and the value of any improvements in passenger services', he explained.
Stability needed
According to Shapps, the award of a short-term contract is intended to stabilise the business until longer-term decisions on the future of the franchise can be made in the light of the recommendations of the Williams Rail Review. He emphasised that 'the current financial position of the Northern franchise will not impact on the railway's day-to-day operations. Services will continue to run and there will be no impact on staff.'
Accepting that 'passengers in the north have had to put up with unacceptable services for too long', Shapps reiterated that 'we are taking action to make sure that performance improves'.