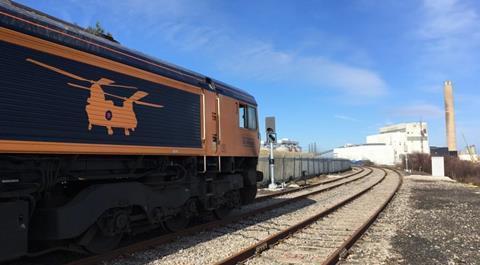 UK: Following the completion of the outline business case and option selection, AECOM and SLC Rail have been give the go-ahead to provide project management, design, operations and advisory services for the design phase of the Northumberland Line project.
This would see the the reintroduction of passenger services on a freight-only section of the former Blyth & Tyne network, branching from the East Coast Main Line on the outskirts of Newcastle to serve six stations at Northumberland Park, Seaton Delaval, Newsham, Blyth Bebside, Bedlington and Ashington.
The project aims to provide improved connectivity to job opportunities, support housing developments and help shift journeys from road to rail, thereby helping to tackle road congestion and improve air quality.
AECOM said the scheme is currently the biggest rail enhancement scheme in the UK being promoted by a local authority, and the biggest capital project that Northumberland County Council has delivered. A further £10m of funding was approved by the council in February.
'This new trailblazing approach to delivering key strategic infrastructure rapidly and to budget via the government's Rail Network Enhancements Pipeline has the potential to help regenerate other major cities across the UK and leave a lasting legacy', said Simon Middleton, AECOM's Regional Director, Transportation, on May 13.