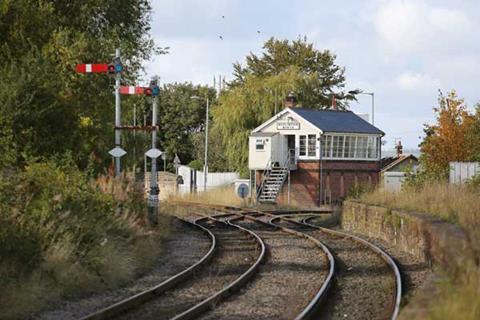 UK: Northumberland County Council has appointed Morgan Sindall Infrastructure as primary contractor for the six stations to be built as part of the Northumberland Line project to reinstate passenger services between Newcastle and Ashington.
The initial stage of the framework contract covers the completion of detailed design and delivery plans for the stations and bridges. Construction is expected to follow in early 2022, at an estimated cost of £40m. This is subject to the confirmation of government funding for the full scheme and approval of the Transport & Works Act Order application submitted in May.
'The tendering process was extremely competitive and I'm grateful to all those contractors who clearly put a lot of time and effort into the bidding process', said Council Leader Glen Sanderson on August 4.
The county council is working with the Department for Transport, Network Rail and Northern on the Northumberland Line project, which will require upgrading 29 km of track as well as resignalling and the installation of three footbridges. Passenger services are expected to start running in 2024.