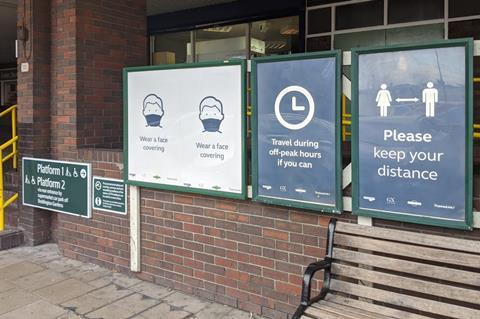 UK: The Office for National Statistics is assessing whether the government's Emergency Measures Agreements mean Train Operating Companies' debts should be included on the national balance sheet.
The result of the review of the sector classification of TOCs will be announced as soon as possible, ONS said on July 9.
EMAs were brought in during March as ridership collapsed as a result of the coronavirus pandemic. The normal financial mechanisms within franchise agreements have been suspended under the EMAs, with all revenue and cost risk being transferred to the government. The TOCs are paid for running day-to-day services, and are subject to further obligations in what ONS said was 'already a highly regulated industry'.
Responding to the announcement of the review, Paul Plummer, Chief Executive of the Rail Delivery Group, said 'the prospect of reclassification underscores the need for a fundamental reset of the relationship between the public and private sectors in rail, something we have long been calling for and which the Williams review, yet to report, was set up to deliver.
'Government has an opportunity to accelerate the drive to a renewed system as it considers what replaces EMAs, which were put in place in as a short-term response to the pandemic, when they end in September. To ensure passenger numbers recover as quickly as possible, which is good for taxpayers, the economy and the environment, new contracts must lock in incentives for the private sector to grow revenue and run the railway safely and efficiently, while also enabling further reform.'
Mick Lynch, Senior Assistant General Secretary of the pro-nationalisation RMT trade union, said 'rather than risking the chaos of further franchise collapses, and with the taxpayer already paying for services, underwriting debt and wasting cash underpinning private operators profits, there has never been a better opportunity to ditch the fragmentation and waste of franchising and bring the railway officially into full public ownership.'