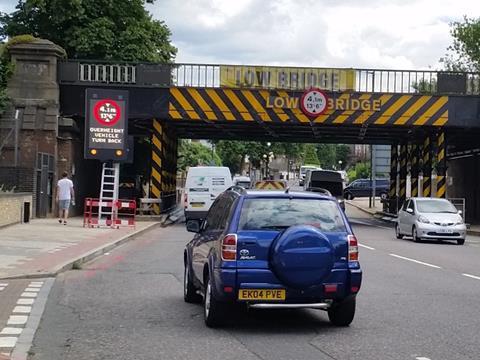 UK: Mapping agency Ordnance Survey has permitted Transport for London to release a free-to-use dataset providing road freight operators, developers and academics with detailed information about height restrictions such as low bridges, tunnels and other barriers across roads within Greater London.
TfL hopes this will help to reduce the two bridge strikes that occur across London in an average month.
'Every day, millions of road freight deliveries are made across London, and yet, in this digitally connected age, it is still alarming how often bridge strikes can occur', said Emily Herreras-Griffiths, TfL's Travel Demand Management Interim Programme Director.
'I'm delighted that we have been able to work with Ordnance Survey to provide a single source of data for bridge heights across London. I encourage all freight operators to use this data to ensure their systems are consistently accurate, helping drivers and their vehicles avoid unnecessary collisions, which can impact both drivers and rail passengers.'