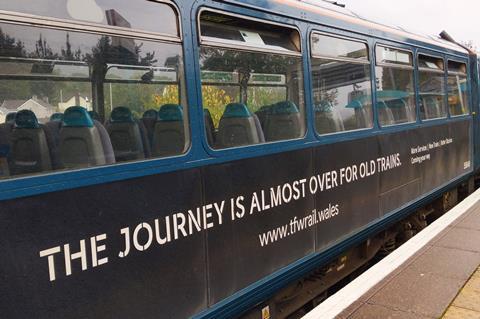 UK: Operators have confirmed that their Pacer diesel multiple-units will remain in service into early 2020, in spite of previous announcements that the unpopular four-wheeled vehicles dating from the 1980s would be withdrawn before enhanced PRM accessibility requirements come into force on January 1 2020.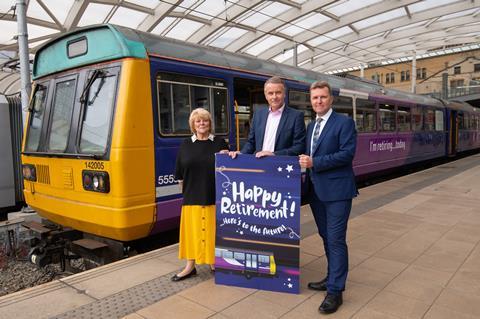 Northern said there had been significant delays to the delivery of its new CAF Class 195 diesel and Class 331 electric multiple-units.
It expects to have more than 70% of the new units in service by the end of the year, but 11 Class 142 Pacers would have to remain in service 'for a few weeks' into 2020 to maintain capacity south of Manchester and between Blackburn and Rochdale.
Nine Class 142s would be used each day, paired with units meeting PRM accessibility standards. Northern's similar Class 144 sets would also continue in service in Yorkshire for a short period.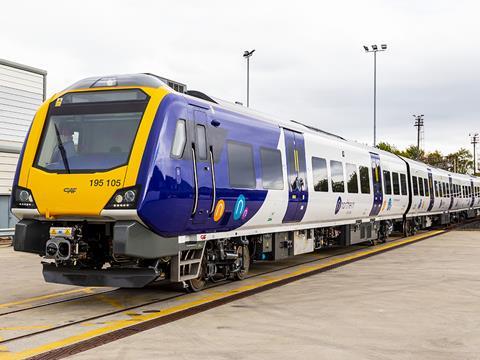 The operator is also discussing the continued use of single-car Class 153 units, again coupled with PRM-compliant sets, to provide additional capacity.
'There are delays to CAF two-car units coming out of the Newport facility and delivery of Class 331 EMUs is also behind schedule', said Northern's Regional Director Chris Jackson on October 9. 'This has created a headache for us as we need to continue to provide capacity.'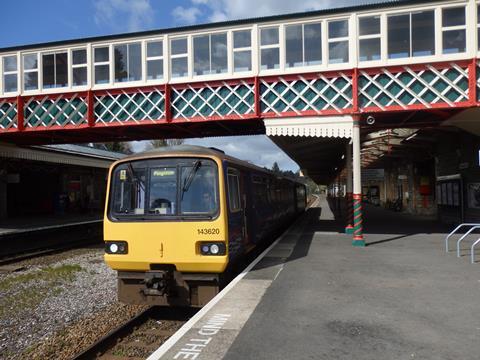 Great Western Railway is seeking permission from the Department for Transport to continuing using its fleet of eight Class 143 units on the Exmouth and Barnstaple branches for a short period in 2020.
While the details have not been confirmed, it is likely that these would also be paired with PRM-compliant vehicles. This would provide additional passenger capacity whilst ensuring that services are wheelchair-accessible and include an accessible toilet.
At Transport for Wales, the delivery of Porterbrook owned Class 769 electro-diesel multiple-units produced from modernised Class 319 EMUs is running late.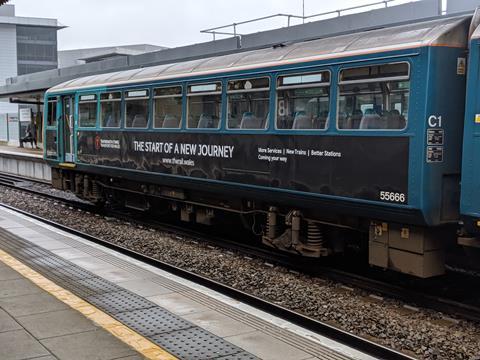 TfW said 'passenger feedback has highlighted the need to improve capacity and resilience in the fleet as a key priority', and so it plans to keep its Class 143 DMUs 'for a short period', subject to receiving a time-limited dispensation from the Secretary of State for Transport.
The Pacers would operate in pairs on the majority of Rhymney line services, being withdrawn as Class 769s become available.
'We have always focused on delivering what our customers want, and we will do all we can to provide further capacity, which is their key priority', said TfW CEO James Price on October 3. 'We must remain responsive to the needs of all of our customers, even if this means changing our plans.'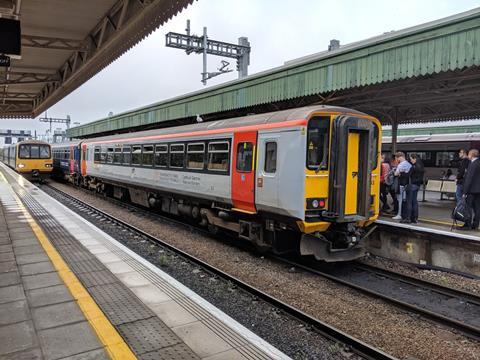 As part of TfW Rail's updated rolling stock plan, Porterbrook is to provide additional Class 153s until the Class 769s are available.
'We are actively working with TfW and our supply chain to deliver these trains as soon as possible', said Porterbrook CEO Mary Grant. 'In the meantime, we have accelerated delivery of our Class 170 units and are also supplying additional trains to cover for the Class 769s and provide support to TfW and their passengers.'