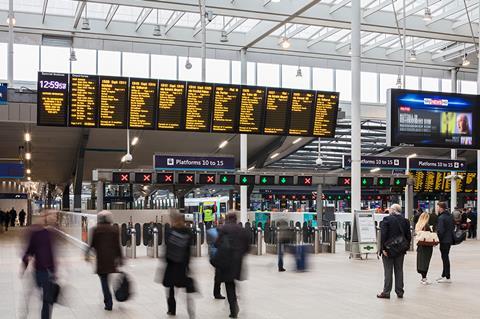 UK: The UK Rail Research & Innovation Network has called on academic institutions to express interest in establishing two centres of excellence.
The Inclusive Passenger Experience centre would focus on topics such as inclusive design, digital connectivity, future passenger preferences, and demand and performance metrics.
The Rail Economics, Policy & Operations centre would cover demand forecasting, cost modelling, pricing, regulatory policy & competition, investment appraisal & evaluation, and operations research.
The two new centres would join the current network of four centres of excellence in Digital Systems (led by the University of Birmingham), Rolling Stock (led by the University of Huddersfield, in partnership with the universities of Newcastle and Loughborough), Infrastructure (led by the University of Southampton in partnership with Nottingham, Sheffield, Loughborough and Heriot-Watt universities) and Testing (based on industry facilities including Network Rail's Rail Innovation & Development Centres).
'Over the past three years since UKRRIN's launch the partnership between academia and industry has shown how powerful collaboration is in supporting innovation in rail, enabling universities and businesses to get their products and services into use on the rail network', said UKRRIN Chair Jo Binstead on February 12.
Sharon Odetunde, Head of Academic Partnerships at RSSB, said 'attracting customers back and reducing railway costs are the biggest railway challenges as we come out of the Covid-19 pandemic. These need the very best expertise and collaboration platform to be successfully tackled.'