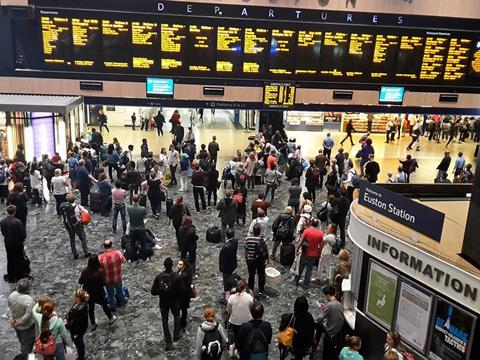 UK: Network Rail and the Transport Systems Catapult have invited proposals for live demonstrators of technologies which could improve understanding of passenger flow.
The areas of focus are system-wide modelling to understand flows at stations and on trains as one complete system, and using new and existing data sources to predict passenger flow throughout a station and improve operational performance.
Expressions of interest should be submitted by December 3.
'Transport innovation in the UK's technology innovation community is thriving, but it is not always easy for smaller businesses to transition their solutions into the wider transport network due to the complexity of the environments', said TSC Programme Manager Kristoff van Leeuwen. 'We will be providing successful businesses and SMEs with access to Network Rail and the support necessary to progress their solutions in a low-risk process and to meet Network Rail's requirements.'