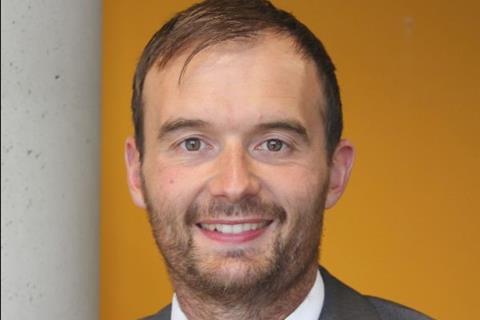 UK: The Rail Freight Group board has elected Chris Swan, Head of Rail at Tarmac, as Chair for a one-year term starting this month. PD Ports Chief Commercial Officer Geoff Lippitt has been appointed as Vice-Chair.
Three new members have also been elected to the RFG board. Marie Hill is Chief Transformation & Digitalisation Officer at DB Cargo UK, Mark Hooper is UK Business Development Manager at DP World Southampton, and Richard Hastings is Head of Logistics at Nestlé UK & Ireland.
The industry 'must work together to advocate for the shift to rail and highlight the pivotal role that rail freight can play at the forefront of sustainable transport delivery', said Swann when his appointment was announced on November 16.
Lippitt commented that the freight industry was still working through the effects of the Covid-19 pandemic, and 'we now also find ourselves facing a new realm of difficulties as a result of the cost of living crisis and rising inflation'.
Noting that many businesses were 'actively pursuing cleaner and greener ways to operate', Lippitt added that 'this is the perfect time to amplify our promotion of the rail freight sector and all of the associated benefits, whilst continuing to lobby government for improvements to the national network'.