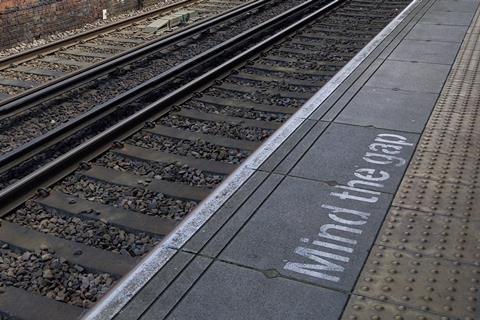 UK: The Rail Safety & Standards Board has updated a tool for identifying risks and assessing the effectiveness of safety management arrangements around the Platform Train Interface.
The first PTI Risk Assessment Tool was launched six years ago. It has now been enhanced with a new interface, the ability to assign actions and record recommendations, a suite of customisable questions allowing for specific requirements at each station, the ability to compare different stations and routes, and the ability to upload risk assessment supporting documents such as photographs, train dispatch method statements or aerodynamic risk assessments.
'Our newly enhanced PTI Risk Assessment Tool will ensure the rail industry takes a consistent approach in identifying and quantifying risks at the platform train interface — which is one of the highest safety risks areas on the railway', said RSSB's Principal Strategy Implementation Manager Tony Ellis on August 18.
'The tool's new features and functionality were developed following dedicated workshops, and extensive feedback and input from RSSB's members, to ensure it better meets their needs.'