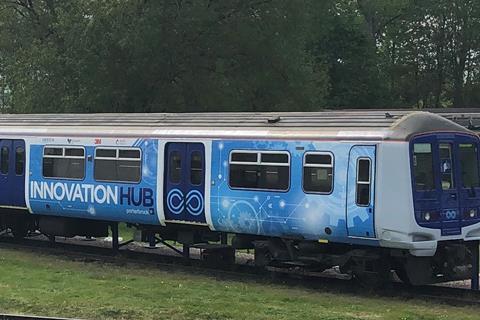 UK: Porterbrook has announced the successful refinancing of its £250m public bond, locking in low funding costs 12 months ahead of the bond's maturity in October 2020.
A £100m samurai loan has been raised from a syndicate of four Japanese institutional investors, in what Porterbrook said was a first for a UK rolling stock leasing company. This was undertaken in conjunction with a £150m private placement with a group of US, Swiss and Canadian institutional investors under Porterbrook's Green Framework, which specialist consultant DNV GL verified as being in-line with ICMA's green bond principles.
Porterbrook said both facilities were priced at attractive levels, demonstrating strong demand to lend against stable, long-term assets, with coupons significantly below the outstanding public bond.
'The successful closing of our dual issuance debt raising in the samurai and private placement markets is an important milestone for Porterbrook', said Head of Structured Finance Stefan Rose on November 1. 'We are delighted to have diversified our funder base into the Japanese institutional investor market and secure such strong support from another pool of liquidity. Combined with our long-standing relationships in the private placement market, who have supported us over many years across various transactions, we have achieved a strong result for all parties.'