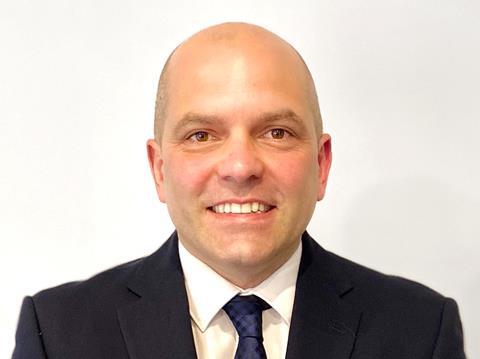 UK: Rolling stock leasing and management company Porterbrook has appointed of Mark Wyborn as its new Head of Freight Commercial, with responsibility for developing its first dedicated freight strategy and building 'strong commercial partnerships' with existing freight operators, new market entrants and Network Rail.
'His appointment confirms Porterbrook's renewed and long-term commitment to rail freight, one of the great success stories of privatisation', said designate Chief Investment Officer Stefan Rose when Wyborn joined Porterbrook on May 4. 'We are looking to invest £1bn in Britain's railway over the coming years. Mark will be looking to partner with freight operators so that they can share in Porterbrook's ambitious growth plans.'
Wyborn joins Porterbrook from GB Railfreight, and has previously held operational roles at Network Rail and Southern.
It is a 'very exciting time for both rail freight and our industry', he said. Porterbrook is aiming to 'support the ambitious growth plans of Freight Operating Companies by financing new and improved assets, tailored to market needs. These will allow our rail freight customers to play a greater part in the green recovery.'