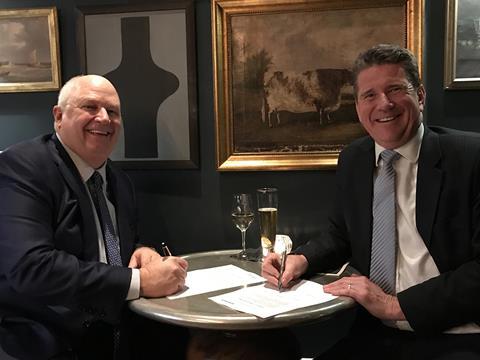 UK: GB Railfreight has awarded Progress Rail a contract to repower 16 serviceable, stored or non-running Class 56 diesel locomotives which it bought from UK Rail Leasing last June.
The existing Ruston-Paxman RK3 engines and control gear on the locomotives dating from 1976-84 will be replaced with new EMD 12-710 Series engines meeting EU Stage IIIA emissions standards and updated electronic controls. GBRf said this would be 'based upon the world-renowned Class 66 locomotives' supplied by Progress Rail's EMD business.
The work is to be undertaken at Progress Rail's site at Longport, with the prototype expected to be completed in May 2020. The locomotives are to be redesignated as Class 69.
The upgrade is intended to provide more power, lower fuel consumption and reduced exhaust emissions, along with an enhanced cab environment.
GBRf said the repowering programme would help address the shortage of locomotives currently available in the UK, providing the operator with greater flexibility and enabling the redeployment of other heavy freight locomotives around the country.
'This is a fantastic move, which will enable GBRf to expand its operations significantly, whilst also providing the extra freight capacity the industry really needs', said GBRf Managing Director John Smith on April 2.