UK: The prototype Flow modular footbridge built from lightweight, cost-effective and high strength fibre-reinforced polymer and designed to meet current technical standards while also creating a 'welcoming, enjoyable and safe' crossing has been unveiled by Network Rail.
Knight Architects was appointed to develop the design concept design in early 2020, working with Jacobs, FoFlo, KS Composites, Sui Generis, Q-Railing, Rapid Root, Epsilon Optics, Sentry Systems and Mabey Bridge.
'In just 11 months we have developed a prototype bridge that is stunning in design, environmentally friendly and will take days and not weeks to install and thereby causing less disruption for the surrounding community', said Network Rail Programme Manager Andy Cross on June 16.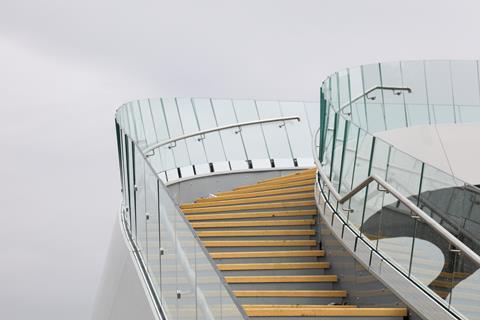 The Flow bridge uses a structural spine from KS Composite which enables the bridge deck to turns smoothly around the corner to meet the stairs or ramps, avoiding a blind corner for pedestrians while maintaining a minimalistic structural footprint.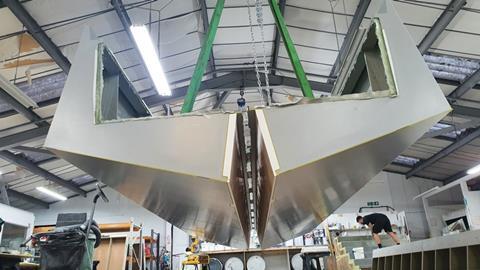 The bridge deck modules from Sui Generis can be lifted in incrementally, allowing for smaller and thus more manageable components to be used. The spine provides rigidity between the deck modules, and allows precise connection to the concrete-free foundations designed by JT Consulting.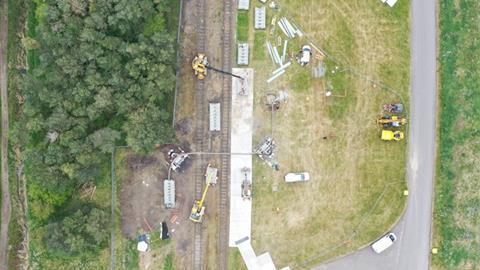 A glazed parapet avoids what Knight Architects calls the 'oppressive, tunnel-like experience' of modern bridges, and aims to make crossing a bridge an enjoyable 'moment' providing pedestrians with a vantage point from which to experience the surrounding environment.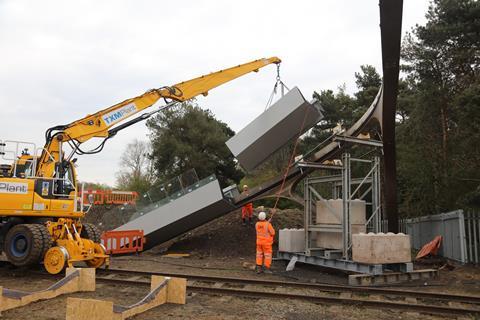 The composite material extends above the deck only as far as is necessary for structural reasons, with containment above this achieved through laminated frameless glazing held by an aluminium channel designed by Q-Railing. Various options would be available to suit all site conditions, such as layered glass/composite glazing for durability in sites prone to vandalism.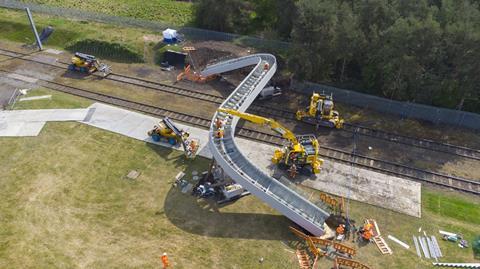 The next phase of the initiative involves developing sustainable procurement and construction options, as well as a version of the bridge with ramps as well as stairs.