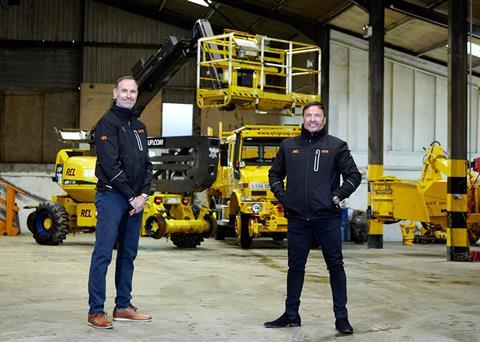 UK: Rail infrastructure engineering services provider QTS Group has acquired Rail Electrification Ltd, adding overhead line capabilities to its portfolio of vegetation management, drainage, civil engineering, fencing and plant supply services.
'QTS has grown rapidly over the last decade and, in order for us to continue that growth, we knew we needed to add to our already impressive portfolio of capabilities', said Alan McLeish, Managing Director of QTS Group, on June 1. 'The next natural step was electrification, which allows us to give a fully rounded service to our clients.'
Uddingston-based REL was founded by Scott Kernachan in 2015, and has provided OHLE services for clients including Costain, ABC, Crossrail and Hochtief. It will now operate as a wholly-owned subsidiary of QTS.
'We are opening up the future of REL to even greater possibilities', said Kernachan. 'As QTS already has its Principal Contractor license, and a number of frameworks in place, it really transforms the opportunities available for us as experts in electrification. It also opens up more prospects for our employees, which was an important factor in the sale. As a small business, the opportunity for progression was limited, but this acquisition will allow the ability for individual growth and career development.'