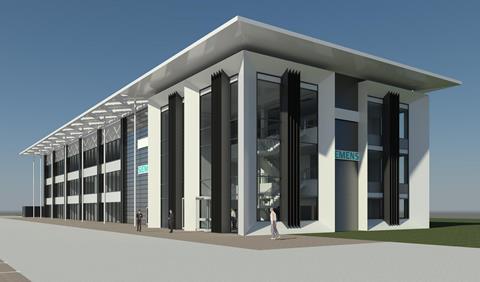 UK: Siemens Mobility has announced plans to create a rail research, development and innovation hub near its future assembly plant at Goole in East Yorkshire.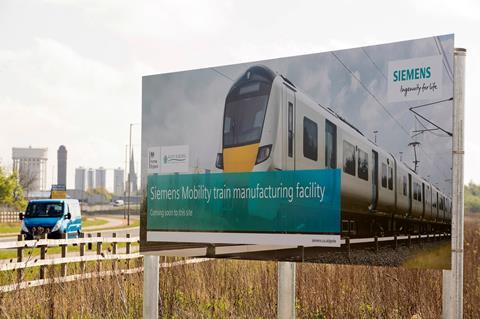 The £6m building on the Goole 36 enterprise zone site close to the M62 motorway is intended as the first phase of a Rail Accelerator & Innovation Solutions Hub for Enterprise cluster.
RaisE is being supported by partners from the rail industry and higher education, and would include facilities for start-ups and small and medium enterprises linked to the rail supply chain.
'The objectives of RaisE are consistent with our ambitions to establish a world-class rail village at Goole, combining manufacturing facilities with digital-led innovation to drive technological advances across the rail network and industry', said Sambit Banerjee, Managing Director, Rolling Stock & Customer Services at Siemens Mobility Ltd, on January 9.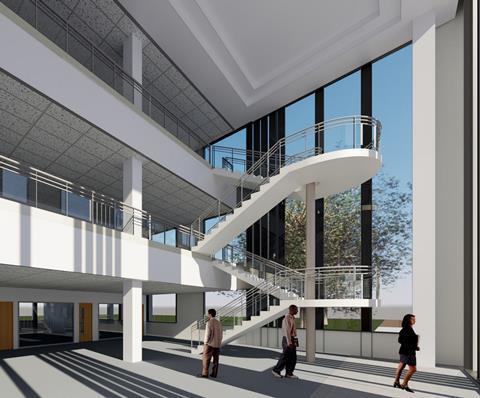 A planning application for the hub has been submitted to East Riding of Yorkshire Council by developer Wykeland Group. Siemens Mobility would be the main occupier of the top floor of the first phase building, where support functions for the rail manufacturing facility would be based.
Detailed plans for the manufacturing plant are expected to be submitted shortly, with construction to begin by early summer ready for the first phase to open in 2023.