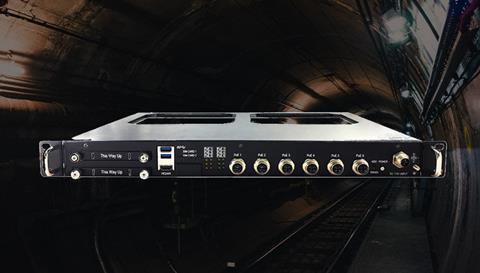 UK: Railway cybersecurity firm RazorSecure has sourced £1·3m of funding to support its plans for expansion in the Europe and North American markets over the next five years.
The funding is coming from national debt financier Frontier Development Capital's Advanced Manufacturing Supply Chain Initiative Recycled Fund, which supports businesses in the manufacturing supply chain by providing loans to address market failures, increase growth potential and support job creation; RazorSecure expects to create at least 67 jobs in the UK.
RazorSecure secured a £750 000 loan from FDC in 2018 to support its start-up phase. On April 5 founder and CEO Alex Cowan said the latest funding would 'help us to extend the reach of our cybersecurity products across the global rail market by enabling the continued investment in staff and product development'.
FDC Investment Director Jack Glonek said 'after seeing RazorSecure grow over the last five years into a successful business, we're happy that our support will enable further employment in such a crucial sector of the UK's economy'.